If you're new to Padel and looking for your next racket, look no further! There are several brands of padel rackets available in the market to look at.
We have made your choices much more simple, by putting together the best padel racket brands that amateur players should be looking at. Let's go!
---
Siux Padel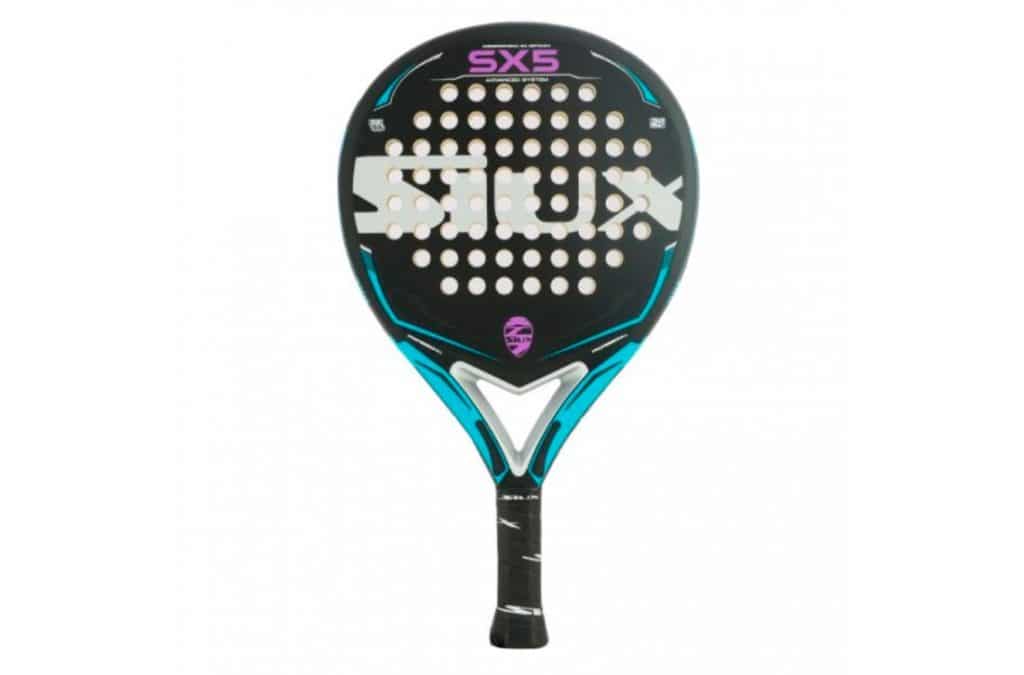 Siux Padel is a Spanish padel company that is now seen as one of the most popular sellers worldwide.
Originally this company was founded in 2013, and it attracts players with various skills sets.
The padels from this company are famous all over the world. They are often seen used in the majority of competitions and tournaments.
For amateur players, they should look at the Sioux SX5. This racket is round with a wide sweet spot.
It is made with a soft Eva core, which is perfect for beginners to be able to sit comfortably.
A very versatile racket, that can help players to help define what their playing style is, while improving their power due to the medium to high balance on the racket.
---
Head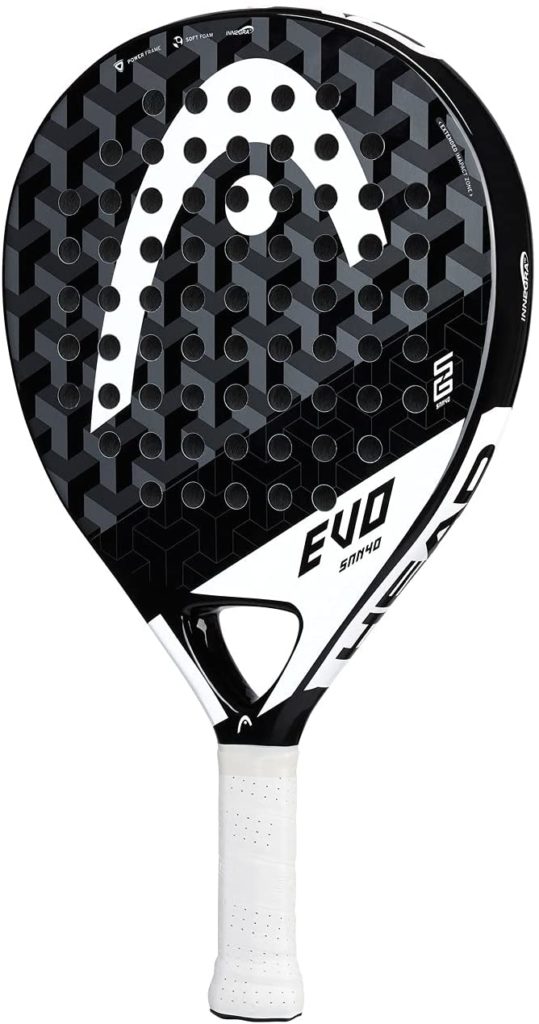 Next on our list is Head. They are a padel brand that have a very long and rich history, due to being founded during the 1950s.
Yet it was later on, when they started to specialize in padel rackets. Now they have grown into a famous brand for padel rackets.
Head produces padel rackets of high quality for players of varying skill sets and experiences.
If you are looking for a powerful racket, then we would suggest the Head Evo Sanyo. It was inspired by Sanyo Gutierrez.
This is a racket that is all about control and managing the ball as easily as possible.
This is an easy racket to play with, and it definitely aimed at beginners and even intermediate players, due to the medium blackened and the high sweet spot.
What makes this racket so different from other Head models is the soft core, which helps make this racket to play with and give you better control as well.
---
Dunlop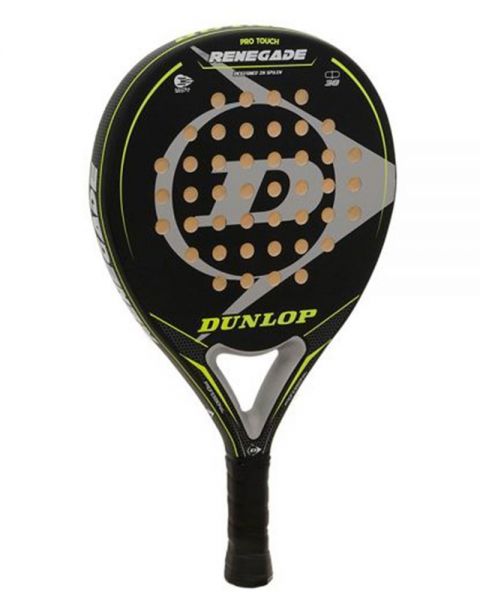 Dunlop is a very old brand when it comes to padel rackets. This brand was originally founded during the 1880s, when it started life as a tire manufacturer.
However, during the second decade of the 20th century, Dunlop started to make tennis rackets and then padel rackets.
We have discovered that Dunlop is in fact one of the top-selling padel racket brands today.
For a beginner, there is one racket by Dunlop that is recommended the most.
That is the Dunlop Rapid Power 3.0, as this racket focuses on control, which is important for any beginner to learn to master.
Alongside that, the racket is made from high quality fiberglass and carbon for added strength. Which not only helps with control but gives you power as well.
---
Bullpadel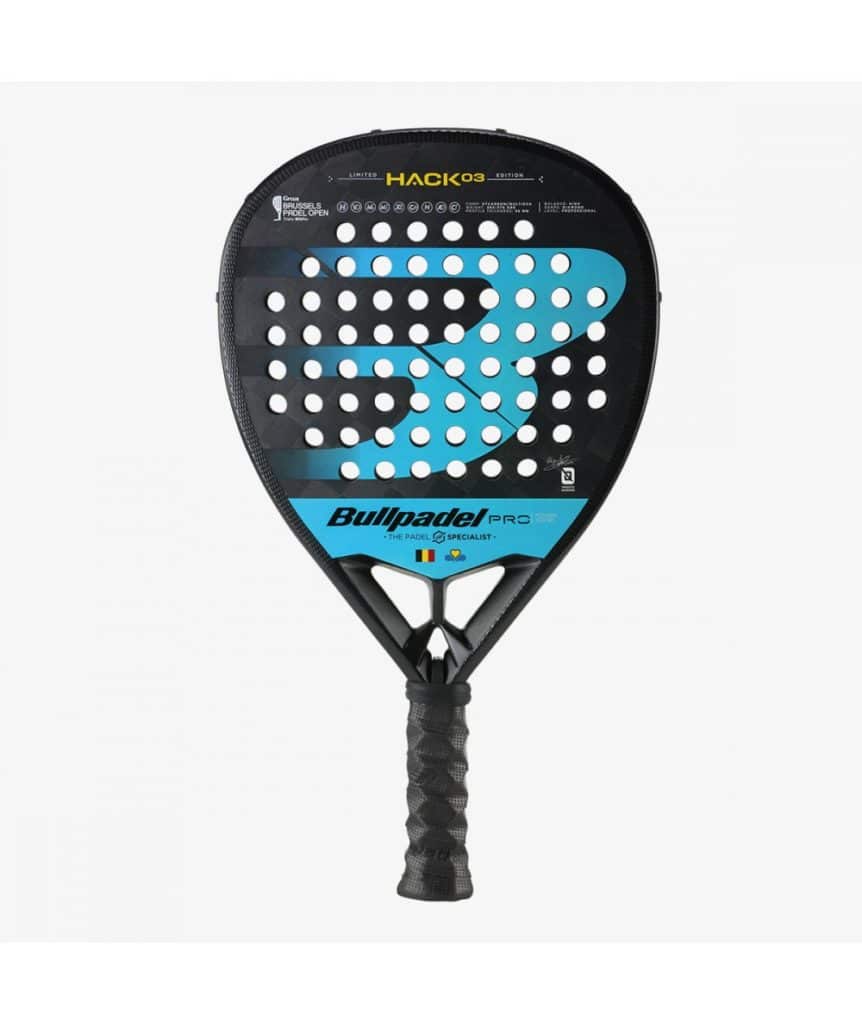 Bullpadel is known as the brand that will sell the most padel rackets throughout the year.
This is another Spanish company which was founded in 1995. It has already celebrated over 20 years of worldwide success.
This brand has one of the biggest professional teams that consists of some of the best players throughout the world such as Juan Tello, Maxi Sanchez and Fede Chingotto.
If you like the sound of Bullpadel, then for an amateur you want to look into their Bullpadel discovery range.
This range is ideal for beginners to the sport, with the Bullpadel Indiga, being a great choice as a racket for a beginner.
With this padel racket you will notice that the core of this racket is quite soft and bouncy.
This racket is often characterized for its elasticity and softness, which can help you with your control and playing defensive players.
---
NOX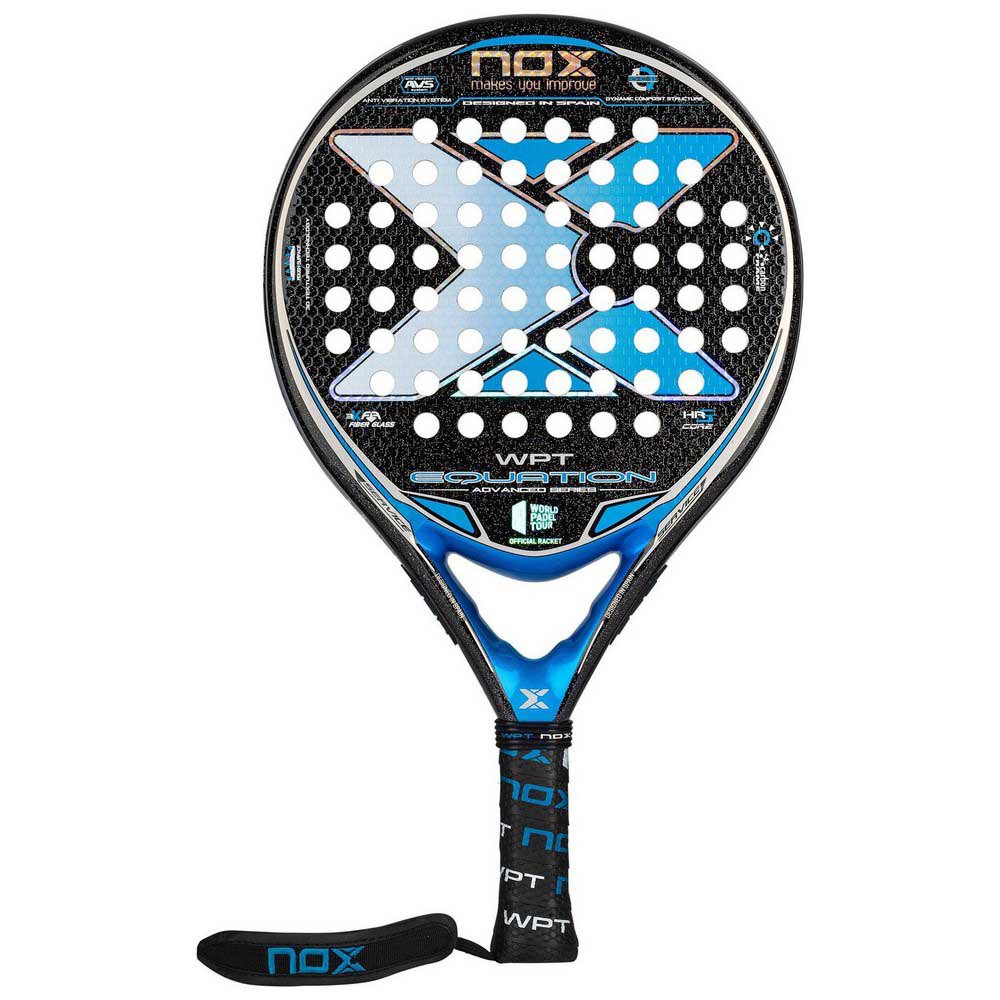 Nox has slowly started to gain a lot more popularity in the most recent years. In fact, Nox has become one of the official sponsors for the World Padel Tour.
This means that exclusive rackets for the World Padel Tour competition are by world-famous players such as Migual Lamperti and Agustin Tapia.
There are various collections with the Nox brand to look through, to find something that you like.
There are various different types and styles of rackets so whether you are a beginner or a more advanced player, you will be able to find something that will suit your skill level and your needs. 
If you are looking for one of the best quality padel rackets for an amateur to intermediate player to use, then we would suggest the Nox Equation WPT series.
It is a racket that will offer you medium balance, with a carbon fiber frame and an anti-vibration system.
This system will protect you from injuries and makes handling this racket a lot more enjoyable and comfortable.
The round shape also helps you to make much more contact with the ball and a bigger sweet spot.
---
Vibor-A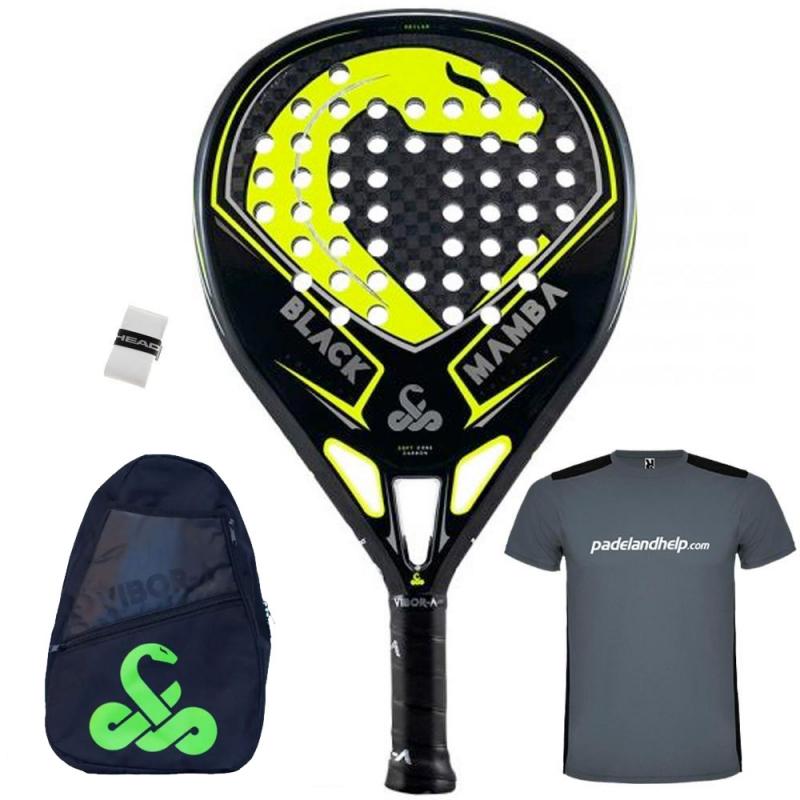 Vibor-A is also referred to as the reptile padel racket brand, due to the snake on the brand's logo.
Originally this brand was founded in 2011, so it's still quite young compared to the other brands we have mentioned so far.
Even though this is still a young company, it has made a real name and impact on the padel world. I
it is a brand that is often seen and chosen by players on the World Padel Tour to use.
Players such as Veronica Virseda, Maxi Gabriel and Martin Sanchez Pineiro, have all been seen using Vibor-A padel rackets on this tour.
For an amateur who wants to use a Vibor-A padel racket, we would suggest the Vibor-A Black Mamba Black Series Edition padel racket.
This racket gives you the perfect balance between power and control, which is vital for any new player when gaining their condition and learning what their playing style is.
The Black Mamba has a more teardrop shape, which is different from the other rackets we have seen, which has a rounder shape.
Made from 100% carbon fiber, that padel racket gives you the power you need to try those spin shots, but you don't lose any control over the ball either with this extra power.
A very playable racket for any beginner.
---
Adidas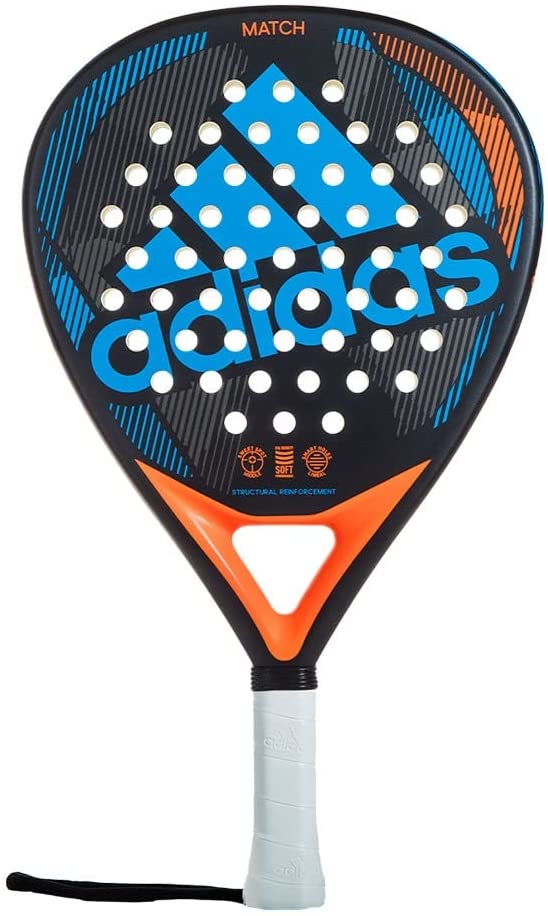 Adidas is a popular brand in pretty much every sport. We may go as far as saying the most well-known and famous sports brand in the world.
As a result, it cannot be surprising that Adidas has entered the padel racket world as well.
Just like the brands Sioux and Bullpadel, Adidas sold the majority of the padels every year.
Even Adidas have their own team full of professional players like Martita Ortega, and Alex Ruiz.
Adidas produced their discovery line collection in 2021, which finally includes some padel rackets that are suitable for amateurs.
The one we would recommend the most to any beginner is the Adidas Match 3.0. This is a great choice for someone who is very new to the game and about to start playing matches.
It is seen as an all-round, which can adapt to any playing style that you have.
Thus, if you are a defensive or an attacking player or both. This padel racket can adapt to suit your style of playing with little effort.
Also, it has a similar teardrop shape, which allows you to produce plenty of power on the ball, but you still have lots of control as well or better accuracy.
For more advanced players, we'd like to make a shout out for the new Adidas Adipower 3.1, the signature racquet of former Padel #1, Seba Nerone.
---
Akkeron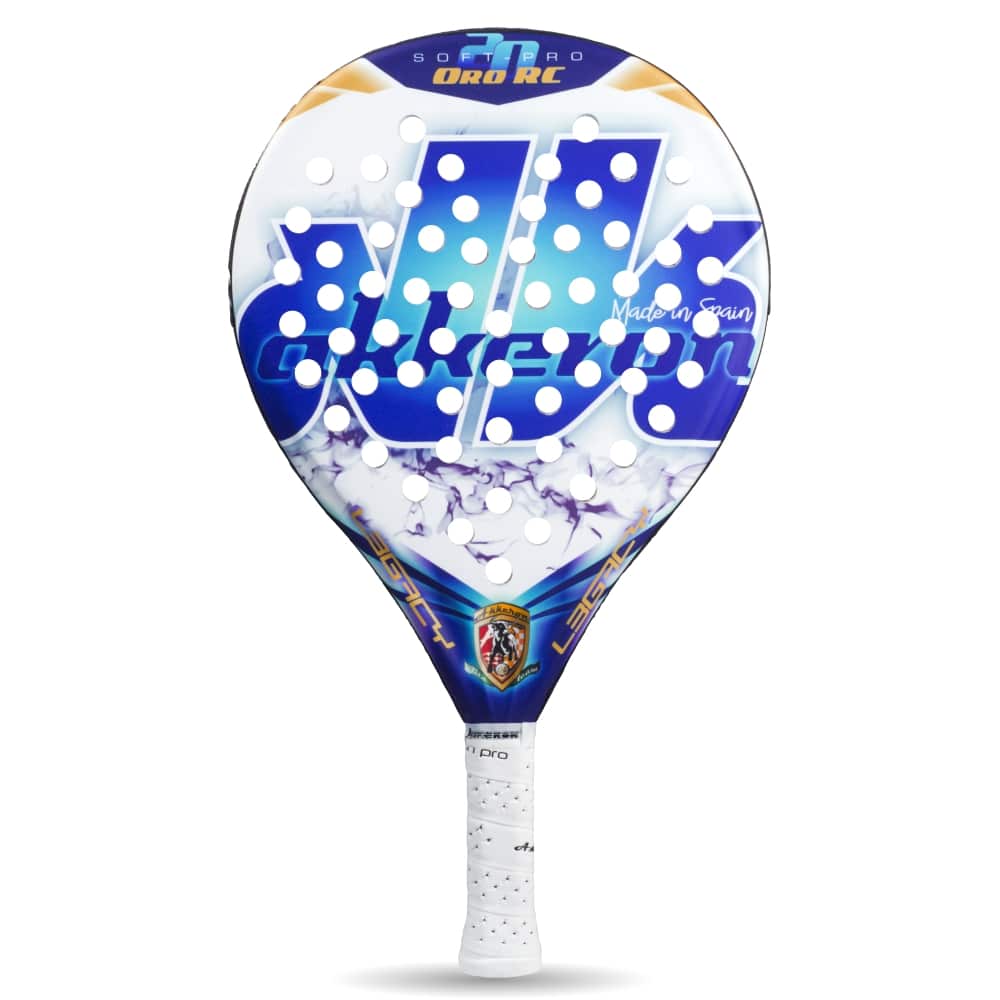 Akkeron is a very on trend brand. In the past 10 years that it has been around, it is constantly developing padel rackets that meet the current needs and trends of its players.
This padel racket brand has a large range of padel to choose from.
These rackets range in the different materials used to create them, to being created for particular playing styles and levels.
Akkeron even has hybrid rackets that are quite rare to be seen. Even the designs of these padels are eye-catching.
Therefore, there is a lot to love with this brand, and it's not surprising it is so popular and players enjoy the broad range they have to choose from.
However, this broad range can be overwhelming.
For an amateur beginning out, we would suggest you use the padel racket from the 2020 season known as the Akkeron Oro España Legacy R 20.
With a round frame, which helps beginners to be able to control the ball. The racket itself is made from durable fiberglass and carbon fiber, which makes this racket not only strong but powerful as well.
---
Babolat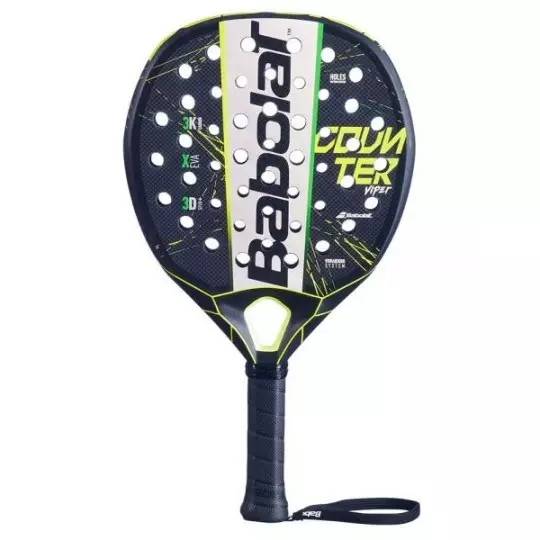 Babolat has a specialty for any racketed sports, which is also a famous name in tennis too. When it comes to the padel world, it is known for being quite selective.
Some of the platters that it has specially chosen to represent in the World Padel Tour, includes Victoria Iglesias and Juean Lebron.
This brand has put out many collections over the years, about in 2021 we were granted with another beautiful collection from Babolat.
If you want a Babolat padel racket, then we would suggest choosing the Babolat Air Vertuo racket.
It is a very lightweight racket, made with high quality materials. A really comfortable racket which also gives you balance and stability to be able to use control when facing counter-attacks during a game.
---
Star Vie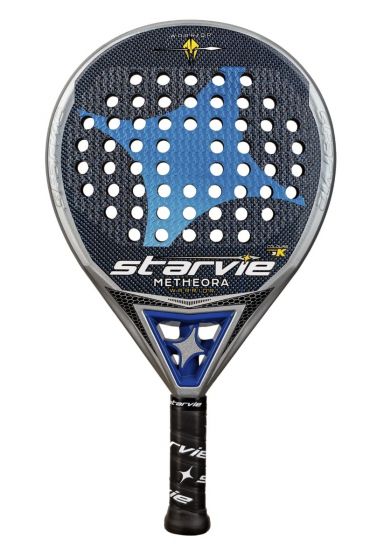 Star Vie was originally founded in 2002 and became a really popular brand all over the world for padel rackets.
It has sponsored players on the World Padel Tour such as Adrian Blanco, Jorge Nieto, Cristian Gutierrez and Javi Garriddo.
When it comes to this brand, you will find that the racket that is most recommended for an amateur is the Star Vie Metheora Warrior.
This is because these padel rackets put the spotlight onto control within your game.
This is done by using a round frame and the sweet spot is centered in the middle of the racket.
The center of the racket also a very soft core. This helps you gain even more control and accuracy while playing.
---
Buyers Guide
When it comes to purchasing your first padel racket, there are multiple things to think about once you have decided on your brand.
If you're just starting out, you may want to consider buying a beginner's padel racket. Beginner's paddles are usually lighter than their advanced counterparts.
They are also designed to help you get started without causing injury.
However, if you're already playing at a higher level, you might want to consider getting a padel tennis racket that offers more power and durability.
We have created this short guide to help you choose the right amateur racket for you.
Balance
Balance is one of the most important aspects of a good padel racket. You need to make sure that the racket is balanced properly.
This means that the weight of the racket should be evenly distributed across the entire surface of the handle.
In order to achieve this, you need to look at the length of the handle. You should also pay attention to how much material is used to create the handle.
Power
The next thing to check is the power of the racket. Power refers to the amount of energy that the racket produces when hitting the ball.
There are two types of power: spin and pace. Spin refers to the speed of the ball after it hits the racket. Pace refers to the distance that the ball travels after it leaves the racket.
You can measure these factors easily by looking at the specifications of the racket.
For example, if you see that the racket has a rating of 18 ounces, then you know that the racket has a moderate amount of power.
Also, if the racket has an RPM rating of 1500, then you know that it has a lot of power.
You want a racket that will give you plenty of power, but you still need to be able to control the ball.
Durability
This is the last aspect to take into consideration before purchasing a new padel racket.
Durability is measured by the number of times that the racket can be hit before breaking.
When you buy a padel racket, you want to make sure that it has a long-lasting design.
Therefore, you should always go for a padel racket that has been made with high quality materials.
For a beginner, it is worth noting that to ensure that you're getting a durable padel racket is to purchase one that is made of metal or composite material.
Metal rackets tend to be stronger than those made of composite material.
Composite rackets are generally cheaper than metal rackets. However, they aren't as strong. Thus, you need to take that into consideration when making your decision.
How Much Does a Padel Racket Cost?
Padel rackets come in a wide variety of price ranges. You can buy a cheap padel tennis racket or one that costs thousands of dollars.
There are some factors that determine how much a padel tennis racket costs.
One factor is the material that the racket is made from. Another factor is the size of the racket. Then there is also the warranty offered by the manufacturer.
You may be tempted to buy a cheaper padel racket, but then this racket may not last as long.
Hence, you want to buy something that is durable, but also within your budget. This is possible, but you may need to look around a bit.
The price tags will range throughout all the brands we have mentioned, while some may come with a slightly higher price tag than the others.
You want to still make sure no matter what price tag your padel racket has, it is still made with high quality materials, so you can rely upon it.
A cheap racket, made with poor materials, may make it more difficult for amateur players to learn the game and improve overall.
Conclusion
There are many padel racket brands out there. Thus, it can be intimidating for an emulator to know where to begin looking.
We have given you the best padel racket brands that you should be looking into when it comes to purchasing any racket or your first padel racket.
What makes these brands stand out from the rest is their quality and durability.
We hope that this article has helped you get to know some of the best padel rackets brands available today for amateur players.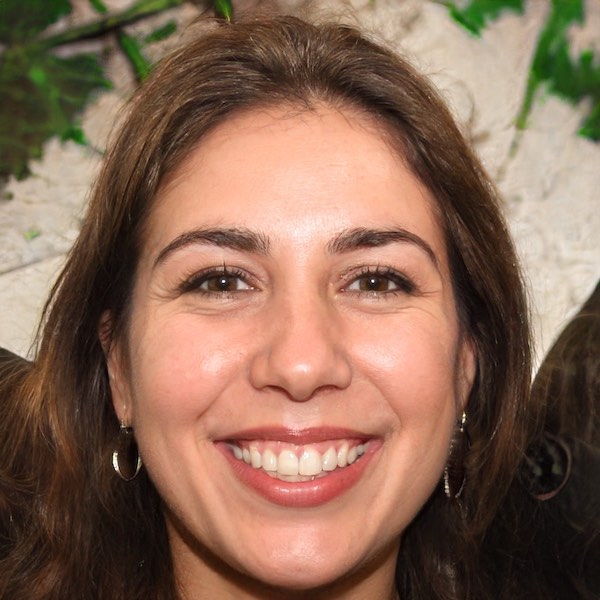 Isabella Torres is originally from Madrid, Spain, and has been playing Padel as a semi-professional for the past five years. After completing her education as a journalist, she discovered her true passion in life was writing about Padel.
She loves staying up late watching intense rallies on YouTube, and is excited to share her knowledge about the sport with SimplePadel's readers.