Where to play Padel in NY, US?
Restaurateur Santiago Gomez, co-founder of restaurants Cosme and ATLA signs lease of warehouse in South Williamsburg to create Padel Haus – New York's first padel club and padel venue.
There's also signs of The Padel Club NY opening, but no real information in terms of facts as New Yorkers get excited and prepared.
The ever growing sport of padel is finally coming to New York in the US. It seems only right that it's a man of Mexican origin that is bringing the world of padel to New York back from his home country.
It's said that Padel as a sport originated in 1969 in the Mexican beach resort of Acapulco which is exactly where Santiago Gomez stayed during the covid pandemic to get the idea of bringing padel to NY.
As padel continues to grow, make sure to read our complete coverage of the growth of padel in the US.
---
Padel Haus NYC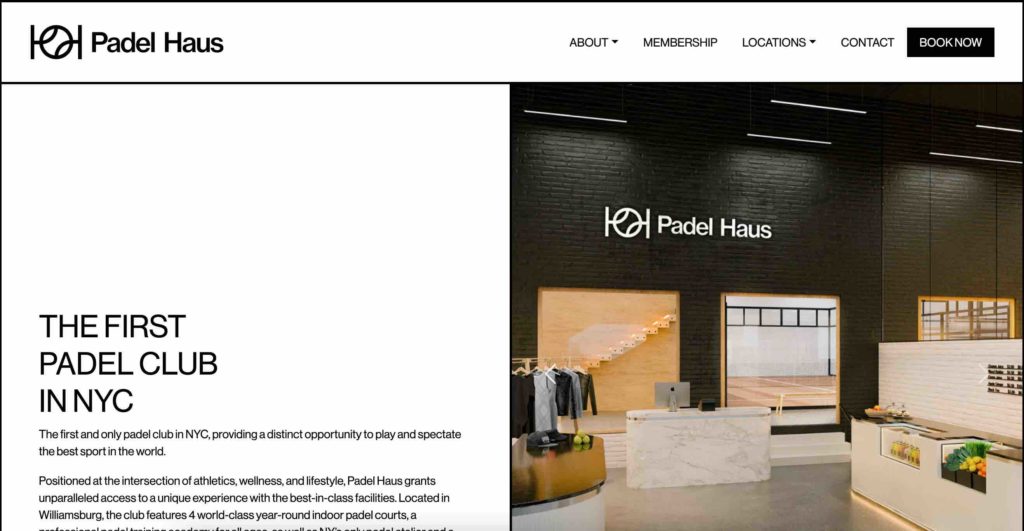 Padel Haus promises to host 4 year-round indoor double courts and 2 more outdoors in NYC, and is set to position itself in the intersection of athletics, wellness, and lifestyle.
It'll offer unique experiences with best-in-class facilities and a professional padel training academy for all ages. Padel Haus is designed for padel players and sports enthusiasts of all levels.
According to Padel Haus' website, they're also committing to opening two more padel clubs in New York with Long Island City and Manhattan listed as "coming soon". It'll be a very welcomed addition to expand with more padel courts in NYC.
Padel Haus will feature a membership giving members access to aesop kits, fresh towels and robes. In an almost spa-a-like pitch, Padel Haus New York will also feature a steam room and a player's deck as well as fitness classes in Yoga, Cycling, Abs, and other workshops.
The membership promises members to get priority on court bookings, up to 14-day in advance (something which is default in Europe we might add), and a 20% discount over our standard rates, including during peak times, and weekends.
Interview with Santiago Gomez
To get to know Santiago Gomez and his vision and rationale for bringing Padel to New York, we recommend this podcast interview by The Padlr. Podcast.
If you're living in New York and are interested in padel, this should be extremely exciting news to you!
---
The Padel Club NY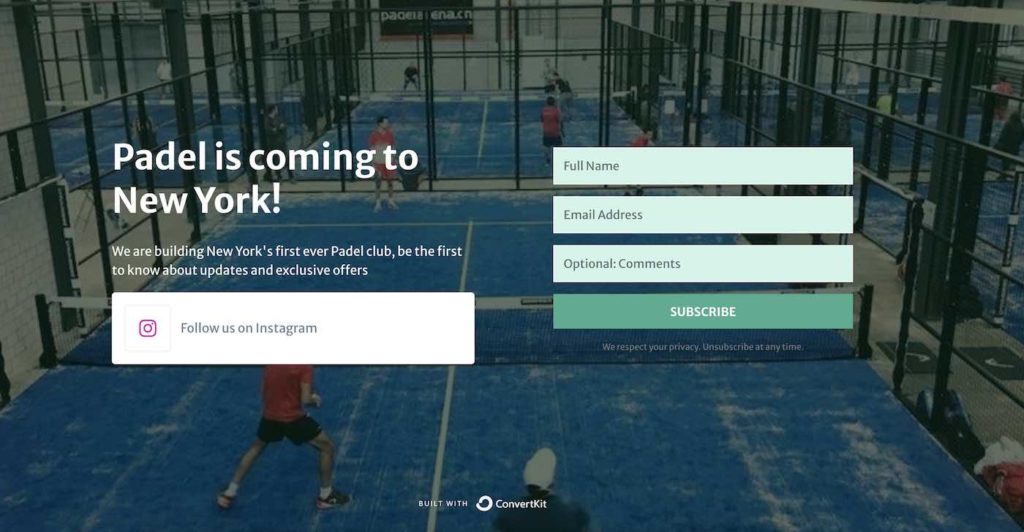 Currently, there's no way of knowing whether The Padel Club NY is actually real or not. On a rather hyped Instagram account, this padel venue first promised in 2021 to build New York's first ever Padel club. Ever since April 2021, the account, and rumours have gone rather cold.
My best bet is that Padel Haus, under the leadership of Santiago Gomez will win the race to be first in bringing Padel to NY.
---
Conclusion
There is clearly a lot of excitement and potential around the upcoming Padel Haus in New York. With innovative features such as padel training academies, steam rooms, and fitness classes, this is sure to be a popular and exciting venue for anyone interested in padel or other sports and wellness activities.
Whether The Padel Club NY is actually a real venue or not remains to be seen, but Padel Haus is definitely the one to watch out for!
---
FAQ – Playing Padel in New York
Where can you play padel in New York?
Padel Haus in South Williamsburg is set to open during 2022. It'll host 4 padel courts, all state of the art and indoors with 2 more outdoor courts being built at a later stage.
Is padel growing in the New York?
Padel is definitely growing in popularity in NY. Although the first padel venue is set to open in 2022, there are known plans of at least three other padel clubs and venues opening 2022-2023.
---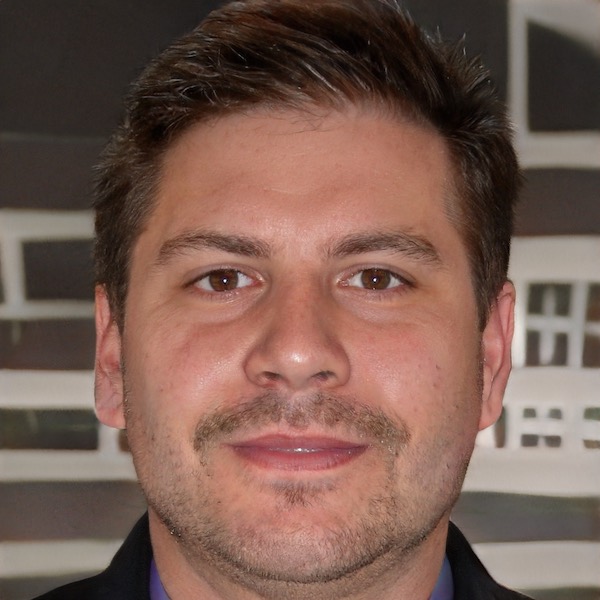 Lucas Sánchez is the founder of SimplePadel. Born and raised in Spain, Lucas has been living in the US and UK for the last 20 years and currently calls Miami his home. While he's never played professionally, the dream is still alive.
Lucas loves nothing more than playing (and talking) about padel, and he considers himself lucky to have a wife and family that share his love for the game.