We are all familiar with the sport of tennis, and many of us will have considered learning how to play. Tennis is a highly energetic sport that is a great source of both exercise and fun.
Because of this, it is the perfect game for getting outside and enjoying the warm summer weather, but there can be a few difficulties that get in the way of those starting this sport.
For a start, a traditional tennis racket can be reasonably difficult to use. While it may look simple, it can take a long time to master the technique required to accurately serve and return the ball.
This is why some people choose to play padel tennis instead, which is a variation of tennis that makes use of a different style of racket and is played more inside a squash-a-like-court with different rules.
Unlike a normal tennis racket, a padel racket doesn't have any strings and is made from solid plastic that has been perforated to improve performance.
They are also used on a different style of court which is bordered by glass walls for a more strategic game that is less reliant on technique or brute strength.
If you are interested in trying padel but don't know where to start, here are 5 of the best padel rackets made by Bullpadel you can buy to get you started. At SimplePadel, we also review other padel racket brands.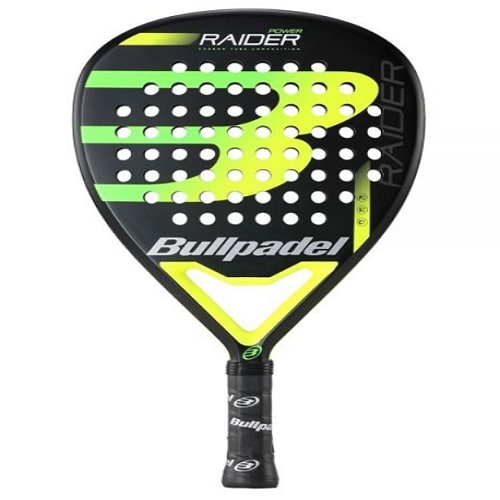 This diamond shaped racket offers a great starting point for experienced padel players and beginners alike.
The BULLPADEL Raider PWR sports a stylish blue, white and orange design that will make it stand out on the court.
It is balanced to provide superb control over the ball and as much power as you need to send it back to your opponent.
Its lightweight design makes it easy to use, even for those who aren't that strong.
This racket has a flexible design that allows it to adapt to the player without creating unwanted vibrations.
The EVA core also helps to cut back on vibrations, as well as making the racket more comfortable to hold and hit the ball with.
Bullpadel's Raider is designed to be very forgiving with a large sweet spot on the face of the racket that will send the ball where you want it even if you hit off center.
With a frame reinforced with carbon and fiberglass built into the faces, this padel racket is very durable and resistant to impacts.
Overall, this is a great racket choice for anyone looking to get into playing padel for the first time.
Pros
EVA core helps to reduce vibrations upon striking the ball
Large sweet spot offered by composition and diamond shape
A carbon reinforced frame protects this racket against impacts
Cons
Those with strong swings may find this racket offers too much power
Also available at Time2Padel.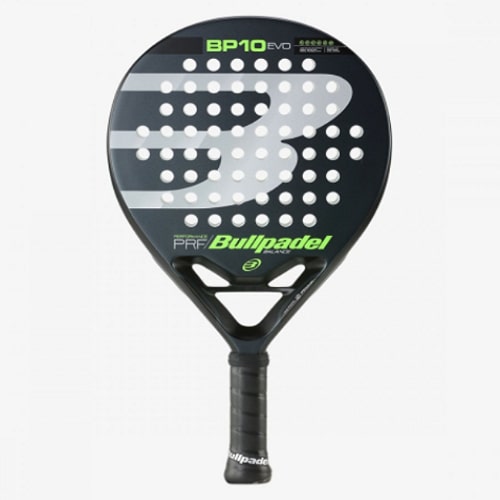 The BP 10 EVO is one of the latest rackets produced by Bullpadel. It has a round shape with low balance to provide excellent maneuverability for pulling off trickier shots like the chiquita.
This design makes it great for players who have got the hang of the basics, but need a more precise tool for landing the ball exactly where they want it, close to the glas or lines.
This racket has a composite head that provides excellent feel and control while offering stability during impact.
The faces are reinforced with a layer of fiberglass, which makes them durable and helps to reduce vibrations when you hit the ball.
Since it only weighs 370g, it is lightweight enough to be suitable for all any player, regardless of their age or size.
A rubber grip handle offers comfort and control when holding the racket and hitting the ball.
With a SoftEVA rubber core, this racket feels great to use, and is very responsive.
Overall, the BP 10 EVO is ideal for intermediate level players who want a versatile padel racket that they can rely on.
Pros
Comfortable grip and balance for beginner players
Stable frame for improved accuracy
Lightweight and suitable for players of all ages
Cons:
Some beginners may want a slightly heavier racket to start out with
Also available at Time2Padel.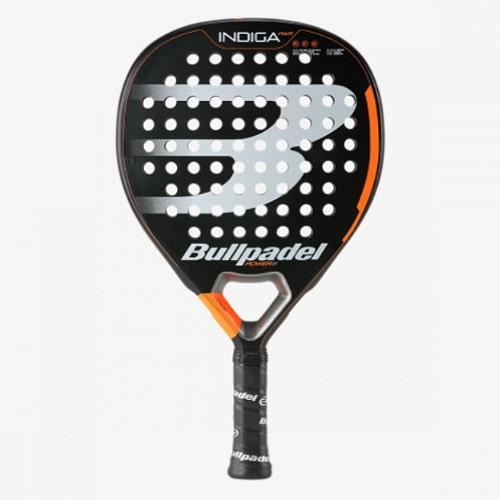 This is another tear shaped racket that weighs roughly 370g, which makes it great for younger players just starting to learn padel.
The Indiga PWR is made from high-quality materials and features an ergonomic grip area that is soft and comfortable to hold onto.
This is perfect for beginners who want something that won't break easily, but still gives them adequate control over the ball.
The carbon reinforcement in the frame helps to protect this racket from damage, and the tear shaped face offers a large sweet spot for landing your shot precisely where you want it.
The Indiga PWR has a soft EVA core that absorbs shock and vibration.
This makes it easier to swing without feeling fatigued after long sessions.
With a fiberglass face, this racket is extremely durable as well as making it more elastic.
As such, this racket is an absolute joy to use and will be easy to use for anybody whether they are an experienced player or a complete beginner.
Overall, this is an excellent choice for those who want a reliable padel racket that won't break down quickly.
Pros
Soft EVA core absorbs shock and vibration 
Carbon reinforced frame for added durability 
Large sweet spot that provides complete control over the ball
Cheap!
Cons
Not enough power for those with weaker swings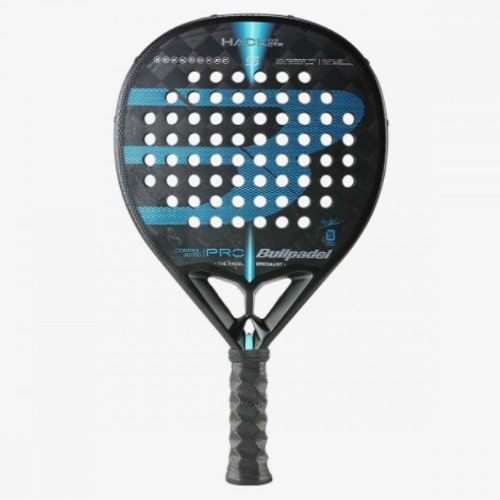 If you're looking for a powerful padel racket that's not too heavy, then the Hack 03 CTR should be at the top of your list.
This padel racket is designed specifically for advanced players who want a piece of gear that is capable of sending the ball across the court with excellent precision.
One reason that this racket offers such amazing control over the ball is its rounded shape and low balance.
Unlike many of the other products we have looked at, this is a racket that you can customize to fit your particular style of play.
This is thanks to the adjustable weights in the frame and crown, which allow you to subtly alter the center of balance.
As such, you can tune the racket to deliver more power, or more control, as you need.
The Hack 03 comes with a tubular carbon frame that is lightweight and built to last.
It also has a 2-density EVA core that eliminates unwanted vibrations and means you can use this racket for hours without getting too tired.
If you are a skilled player looking for a racket that can take your game to the next level, then the Hack 03 is definitely worth considering.
Pros
Movable weights in the frame and crown for altering the balance of the racket
Highly durable with a tubular reinforced carbon frame
2-density EVA foam core completely removes unwanted vibrations
Cons
Beginners may struggle to make the most of the adjustable weights
Also available at BullPadel.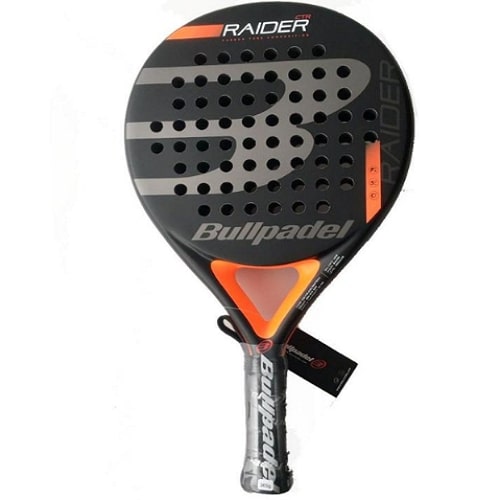 This is another of Bullpadel's best-selling rackets, and for good reason!
With a rounded shape and low center of gravity, this is a control racket built to help beginners land the ball where they want it to go.
Once again, the EVA rubber core in the Raider CTR is designed to provide ultimate comfort when playing.
It does this by absorbing shocks and vibrations, so you don't feel any discomfort during your session.
The fiberglass face on this racket can adapt to all kinds of different shots, making it a versatile tool for navigating the court.
All in all, this is a very comfortable racket to use, and you will be amazed at how much your game improves after just a few sessions with it.
With a tubular carbon frame, the Raider CTR can withstand most impacts and collisions without breaking.
As such, this racket is strong but still lightweight enough to be used to any size or age of player.
Overall, if you are looking for a professional racket that is built for beginners, then look no further than the Raider CTR.
Pros
Designed for beginners
Highly adaptable and versatile racket
Suitable for all ages or sizes of player
Cons
More advanced players may need a higher balance racket
---
Frequently Asked Questions
What is Padel? (also known as Padel Tennis) 
Padel is a style of tennis that takes place on a significantly smaller court with solid rackets that don't have any strings. The court is encompassed by a boundary, often made of glass or wire mesh. The ball is allowed to bounce off the walls, provided it only hits the ground on your opponent's side once before they return it.

Padel tennis works like a hybrid of squash and tennis, and is less a game about brute force and more about tactically positioning the ball, so your opponent can't hit it back. It is generally considered a better sport for those who have never played tennis before, as they won't need to practice for ages to get the right technique.

You also won't need as much physical strength for hitting the ball from one end of the court to the other, since the playing area is much smaller.
Can You Use A Tennis Ball For Padel Tennis? 
Although you can use regular tennis balls for Padel, they may not offer the best performance. Padel balls are generally smaller inside and have a lower internal pressure to get the right kind of bounce. Using a tennis ball may make the game more difficult to learn, as it won't bounce around the court in the same way as a proper padel ball.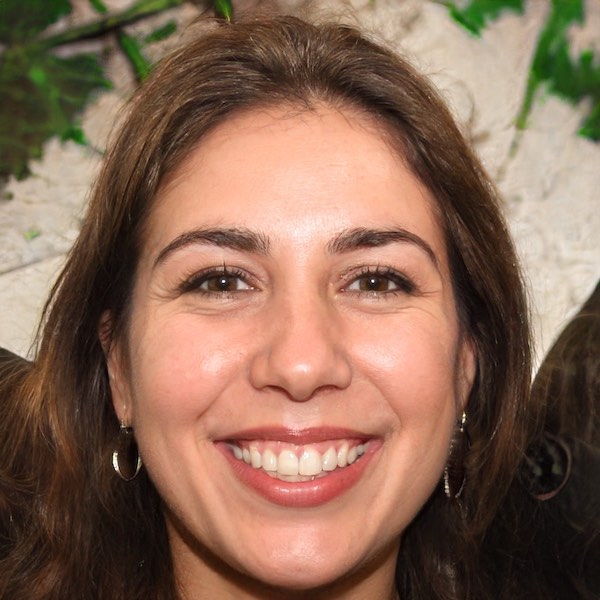 Isabella Torres is originally from Madrid, Spain, and has been playing Padel as a semi-professional for the past five years. After completing her education as a journalist, she discovered her true passion in life was writing about Padel.
She loves staying up late watching intense rallies on YouTube, and is excited to share her knowledge about the sport with SimplePadel's readers.