Great grips changes the entire padel game. You may not think much of it, but the wrong grip will throw you off guard, decrease power, and make you prone to error.
Whether you are an amateur or professional, using a grip is an added help for a better game. The most known ones are X-Grip and Hesacore grip. The question is, which one should you use?
---
What is the X-Grip for padel rackets?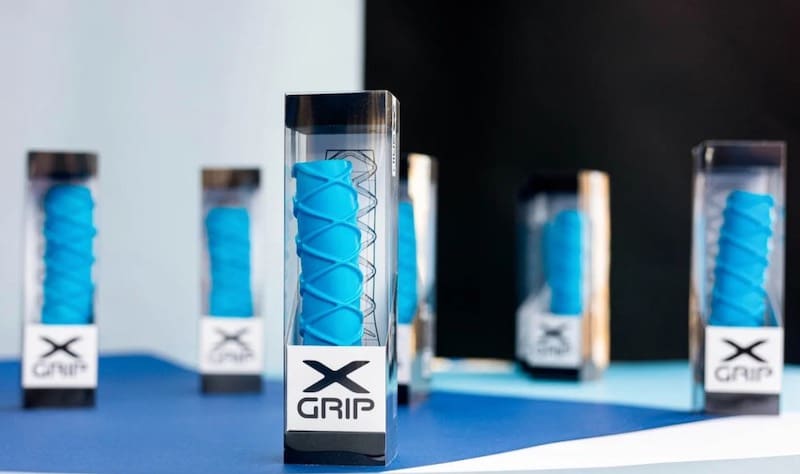 If you suffer from arm or shoulder pain, the X-Grip is a more flexible option that fits itself to your hand.
The x-shaped patterns prevent your racket from sliding regardless of movement.
Pros
Soft and relaxed structure for a more comfortable grip that will follow your hands
It lessens the vibrations when you hit the ball
Helps with arm pain
Easy to install and maintain
Cons
It feels "smaller" than other grip options
Too many overgrip layers will lessen the tactile effect
---
Watch this video review if you're curious to view the X-grip in action:
---
What is Hesacore grip for padel rackets?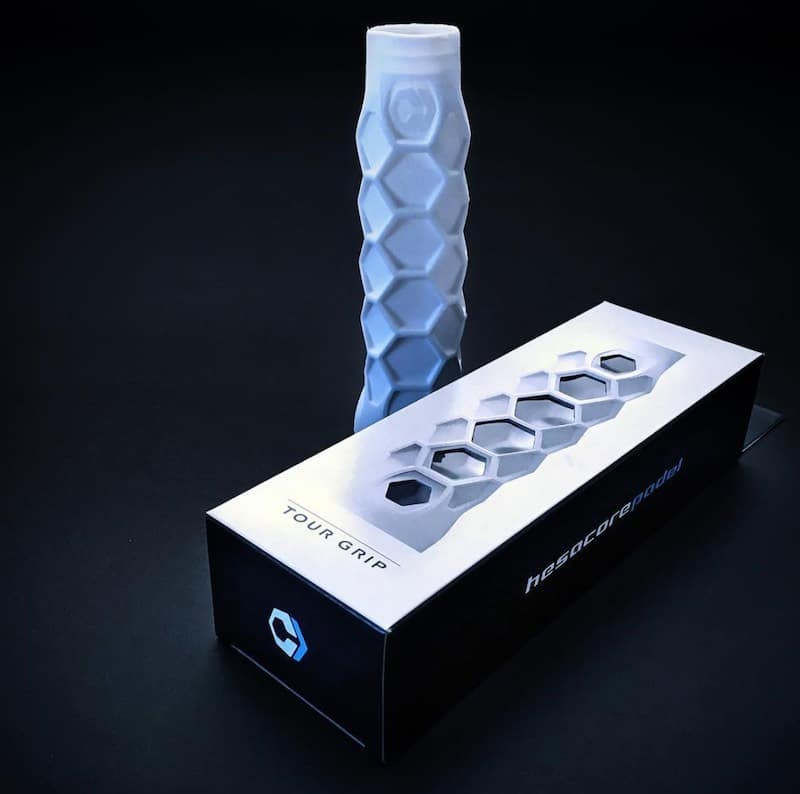 If the X-Grip's selling proposition is the minimal structure, the Hesacore grip boasts an ergonomic grid pattern that many customers love.
This grip requires you to remove the ground winding of the padel racket, but you can add multiple overgrip layers for added support and still feel the grid as you play.
Pros
Thick and hard structure, allowing you to feel it more regardless of overgrips
Effectively reduces vibrations as you hit the ball
Reduces padel elbow injuries
Suitable for beginners learning proper grip
Cons
The rigid structure can be a bit uncomfortable for some
More difficult to install than X-grip (but still easy!)
---
Watch this video review if you're curious as to how the Hesacore is installed on your padel racket:
If you're only looking to change your normal overgrip, we recommend our guide on how to change your padel racket overgrip.
---
Is X-Grip or Hesacore better for preventing padel injuries?
The X-Grip and Hesacore grips work excellently. As the primary purpose is to increase comfort and reduce injury risks, both deliver well and improve playing conditions.
The common cause of injuries is the shock from too-strong shots that are inevitable in games. Having either grip on your padel racket is better for vibration absorption than none.
Between the two, there is no "better" grip to prevent injuries. Both perform just as well!
---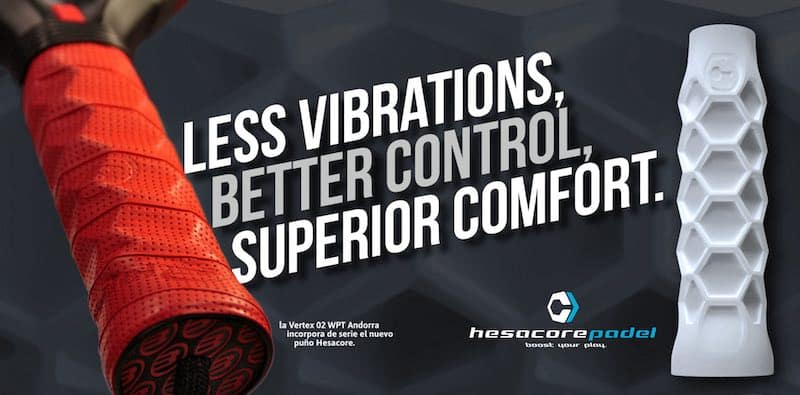 If we have to choose a favorite, it'll be the Bullpadel Hesacore grip.
Its durable and sturdy build makes playing easier as it lessens those vibration shocks – which is the most important thing.
We also appreciate that, despite multiple overgrips on padel racket handles, you can still feel the ergonomic comfort, unlike the X-Grip that "gets lost" underneath the layers.
Additionally, it helps a lot of beginners who are still getting the hang of using a padel racket. It guides them and lets them find their stance and control through time.
Pros
Ergonomic
Long-lasting
Good for beginners and lessens error
Improves low balls
Reduces injury risks
Cons
More difficult to install because of the more rigid exterior (but still easy)
It needs getting used to if you come from a softer grip
---
---
What to look for when you buy your padel racket grip
It's challenging knowing what to look for when you're looking for the best padel grip because of subjectivity. There's no "right or wrong" answer since it's all preference.
To make it easy, here are some factors you can consider.
Ease of use
The fantastic shots of padel players are all thanks to their rackets' comfort and ease of use. And it's mostly the grip that contributes to this.
Go for a grip that makes playing feel more manageable and lighter. It should also be accessible in multiple aspects – from when you install it to the actual usage.
Good quality
There are so many grip options – some are cheaper, some more expensive. It doesn't matter; you only have to look for good quality ones that don't get easily worn out.
It's a hassle to return items or keep repurchasing, especially for frequent players. And most of all, you wouldn't want it breaking down on you during games!
Fits your needs
The mantra "what works for me might not work for you" is highly applicable here. Players have various circumstances and preferences, so you must find yours.
No matter how good a brand is, it would be best to change it when you experience any sign of pain and discomfort. There will be trials and errors, so patience is also a must!
Listen to feedback
Do your research before purchasing your grip. Watch videos, ask around, and read more comments for a head start. You'll often see the most recommended brands.
If you have co-players and coaches, don't hesitate to ask them for feedback and suggestions. It's often the most effective way!
Good brand warranty and customer service
Here's another tip: buying from a brand with excellent customer service cuts the stress in half. It doesn't have to be high-end, only trustworthy.
You'll thank the warranty that allows you to return faulty items you bought and those people behind the brand that helps you look for the right products.
---
Conclusion
This is your sign to go out and get a grip!
At the end of the day, the best grip type is subject to personal preference. There's no right or wrong type or specific use for men or women – it's all up to you.
You can also enhance both your undergrip and overgrip with the use of grip sprays and gels. The one we've tested and can't recommend enough is the 4on totalgrip spray.
Find a grip that helps you improve, and stick with it. It's a trial-and-error process but a necessary and worthy step. No one becomes Pablo Lima overnight!
---
Frequently Asked Questions – X-Grip vs. Hesacore grip
Why should I use x-grip for my padel racket?
The X-Grip is soft and a more flexible solution to your grip.
Why should I use the hesacore grip for my padel racket?
The Hesacore grip is ergonomic and has grids that are great for beginners. It makes you feel the movement, adds control and stability of the padel racket.
What is the difference between the x-grip and the hesacore grip?
The primary differences are the pattern and build. As the name goes, X-Grip only has X grids that are softer and more malleable. On the other hand, Hesacore has more crisscrosses, making grabbing the paddle more easy.
Does using an x-grip or hesacore grip prevent injuries?
Yes, it helps prevent injuries because of the shock and vibration absorption when the ball hits the racket. But other factors contribute to injuries, so it's not a "magic bullet" that shields you from them.
Should I use an x-grip for my padel racket if I have tennis elbow?
Yes, it will undoubtedly help because of lessened vibrations. But we prefer the more rigid shell of the Hesacore for these conditions.
---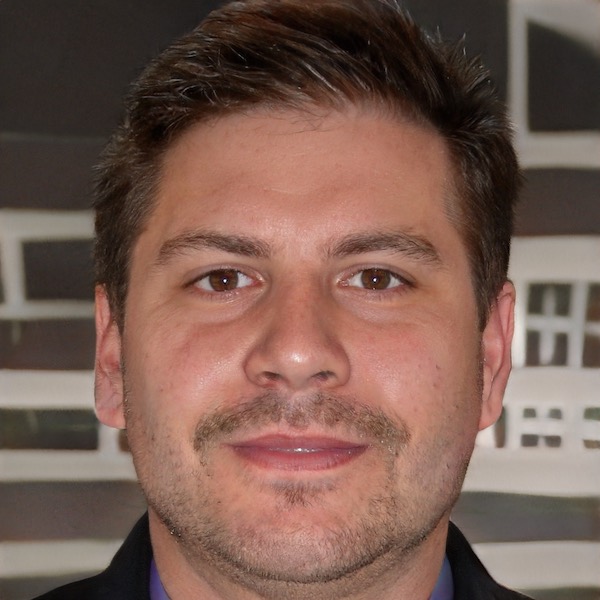 Lucas Sánchez is the founder of SimplePadel. Born and raised in Spain, Lucas has been living in the US and UK for the last 20 years and currently calls Miami his home. While he's never played professionally, the dream is still alive.
Lucas loves nothing more than playing (and talking) about padel, and he considers himself lucky to have a wife and family that share his love for the game.