The Babolat Counter Veron Padel racket offers users more dynamic power because of its durable yet lightweight construction, making it a more maneuverable racket on the court. Suitable for intermediate to advanced players.
The Counter Veron Babolat 2022 padel racket may be one of the last items you'll need to buy, thanks to how ergonomic, aerodynamic, and excellent it is. It's durable, that's for sure.
You won't be replacing it for a long, long time!
---
Main features of Babolat Counter Veron 2022 Padel Racket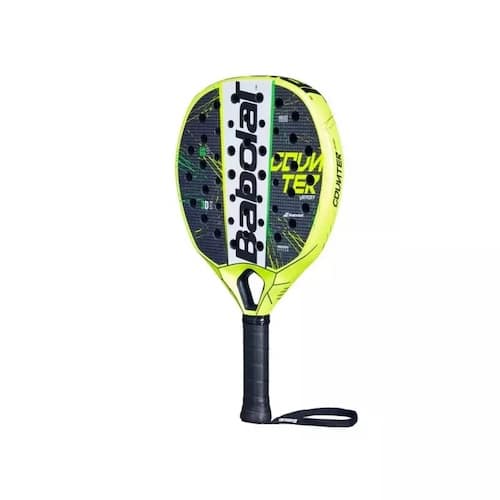 Center-balanced sweet spot
Vibrabsorb system to reduce vibrations
Great for players that play with explosiveness and patience
The round shape of the racket provides a wider surface area, giving users a better chance of connecting
Black EVA core allows users to generate power for a faster offensive pace
Center-balanced sweet spot produces more comfort when swinging
The Carbon flex and EVA hitting surface materials allow the racket to make contact with the ball more frequently, improving your spinning and serving abilities
3D+ spin technology helps generate more spin, leading to dynamic angles and more aggressive play with the ball
The Veron's Holes Pattern system increases the surface area while allowing the Counter racket to stay aerodynamic
The fiberglass hitting surface makes the racket medium-hard, improving ease of use and user durability without sacrificing power or the ability to strike the ball
The Vibrabsorb system reduces the vibrations felt by users, improving control and reducing the risk of injuries
---
Specification of Babolat Counter Veron 2022
Here are the Babolat Counter Veron 2022 complete specifications:
Main specs:
Brand: Babolat
Player level: Intermediate–Advanced
Shape: Hybrid/Round shape
Weight: 350-365 grams
Balance: High Balance point at the top
Frame: Carbon Fiber
Beam: 38mm
Composition specs:
Core Composition: Black EVA
Frame Composition: Carbon Fiber
Surface Composition: Carbon Flex
---
Our review of Babolat Counter Veron 2022 Padel Racket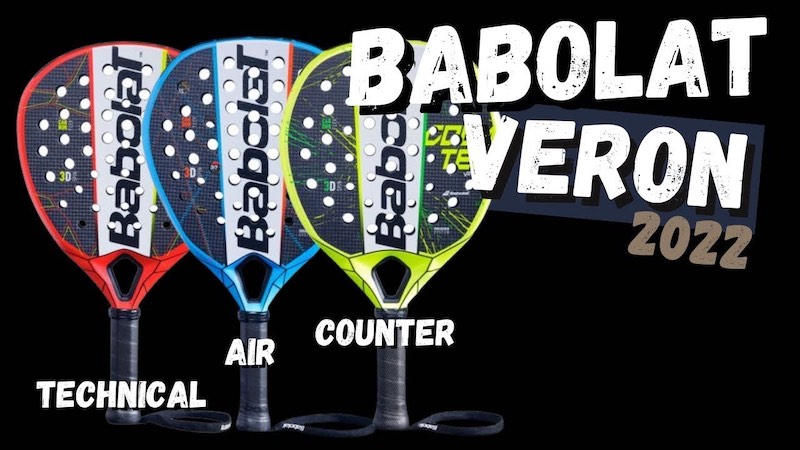 As the name implies, the Counter Veron Babolat padel racket is designed to COUNTER aggressive players, offering enough power and control to turn the tide on your opponents.
The Veron Padel racket can be viewed as a racket that answers the request of counterplayers who take stock of how their opponent plays and uses that data to turn their signature moves against them.
The fiberglass exterior of the Veron offers users better control, allowing them to swing from different angles and ends of the court without overextending themselves.
Overall, we've found the Veron to be a great tool for players with enough experience to notice patterns and poke holes in their opponent's game plan. And the grip feels really great as well!
It allows them to fully utilize their strategies and carry the match to victory!
Pros:
Lightweight and maneuverable with better swing control
More affordable payment standard than other Counter models
Durable design allows for sure contact with the ball and the ability to control it
Cons:
Heavy when used on the defensive
---
What level of player is the Babolat Counter Veron 2022 best for?
The Babolat Counter Veron is a racket best utilized by intermediate to more advanced players willing to pay a bit more for a quality racket that can keep up with how they play the game.
The Veron is designed for players who wait for opportunities and openings during their matches. It allows them to seize the initiative and flip the script on forward-pushing opponents.
If you're a player looking to force exchanges in your favor and need a racket that hits hard but handles easily, this is for you.
Is Babolat Counter Veron best for attacking or defensive players?
The Counter Veron range is designed primarily for counter players who may be more used to defensive play but may want to go on the attack after taking stock of their opponent's actions.
Both play styles can benefit from the way the Counter Veron handles.
It maintains a good balance that will allow you to always hit your ball with the center of your racket. It doesn't get heavy, even during high-intensity matches!
What is the difference between Babolat Counter and Babolat Air?
The difference is in the material. On the surface, 12k carbon fabric has been used for the Technical Viper and Counter while 16k fabric is used for the Air Viper.
This means that the Technical Viper is stiffer, providing more power whilst Air Viper offers a little more flex. One could say it improves that "feeling".
This is what Babolat themselves say about the differences:
The Air Striker: a fast and ultra-aggressive player who is constantly trying to get close to the net. They work just like a cat, meaning that their opponents don't have time to see their attacks coming. They play an explosive game and don't miss a single opportunity, often giving the impression of being airborne and barely touching the ground.
The ideal racquet for this player would be the Air Viper, as it's explosive and easy to handle.

The Counter Striker: this player is patient and goes on the counter-attack. They take the ball from their opponent and send it back again and again until they've nothing left, then they go up to the net and bam! They score.
The Counter Viper is a perfect match for this player because of its explosiveness and flexibility.
---
In this review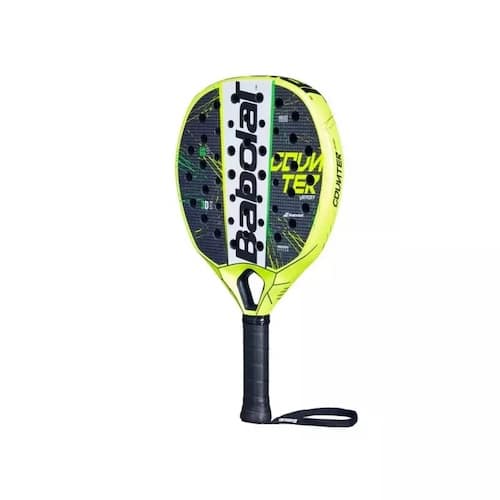 Center-balanced sweet spot
Vibrabsorb system to reduce vibrations
Great for players that play with explosiveness and patience
---
Conclusion
This Babolat Counter Veron Padel Racket is a great option for intermediate to advanced players looking to throw their opponents off their game and control the match's tempo with skill and ease.
It's best for defensive players that play their game like chess – with patience.
We recommend testing the Counter Veron if you get the chance!
---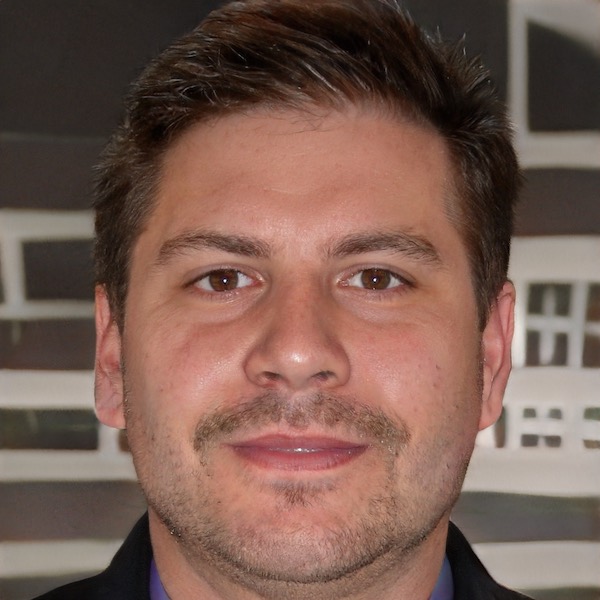 Lucas Sánchez is the founder of SimplePadel. Born and raised in Spain, Lucas has been living in the US and UK for the last 20 years and currently calls Miami his home. While he's never played professionally, the dream is still alive.
Lucas loves nothing more than playing (and talking) about padel, and he considers himself lucky to have a wife and family that share his love for the game.