Padel is a major sport worldwide, and it is gaining popularity in the United States (with Miami being a great HUB and New York soon coming onboard with padel courts).
Often known as padel tennis, it's a popular social sport that individuals of all ages and skills may enjoy.
You may be unsure about the best method to follow when planning to create a padel court or start a club. This post will show you how to accomplish it one step at a time.
Padel courts will almost certainly require a building permit. However, this depends on the nation and region. Before you begin, make sure to verify with your local authorities.
---
How Much Does It Cost to Build a Padel Court?
Among many factors that make up certain price tiers of several courts are the materials and mode of installation. If the steel structure is of high quality, it would be pricey.
Ballpark Costs to Build Padel Court
Premium quality – $50,000
High quality – $40,000-45,000
Median quality – $30,000-$35,000
Lower quality – $25,000
Lowest quality – $20,000
Heavy glass on the back walls makes up a durable structure to play ball at any time. If you're willing to spend on a structure that costs highly, go ahead.
But if you're looking to build a padel tennis court at a budget range, the cost list is there to guide you.
You may even ask a professional about costs-related topics and how to get lower prices. E-mail them or call through their service lines if you must.
---
Different Types of Padel Courts
When building padel courts, familiarizing yourself with the materials and type is generally important. Here, you'll learn what the padel court requires and more.
Every project has varying installation techniques and their position and other elements of the structure help decide the overall gameplay experience.
Permanent Padel Courts
Permanent padel courts are available in various forms for both indoor and outdoor usage, consisting of aluminum or steel and featuring several types of artificial turf.
The rear walls of these courts are made of frames and glass. The permanent courts' quality varies based on the services.
The rear walls of panoramic courts, which do not have a cover, are normally 4 meters high at their tallest point.
Panoramic Padel Courts
Panorama courts, unlike normal ones, have a glass back wall that allows for excellent vision. Major competitions, like the World Padel Tour, are aired on such courts.
Portable Padel Courts
Portable or non-permanent padel courts are suited for activities or contests that last only a few hours. You may use any flat, level surface to set up a movable court.
---
Padel Court Dimensions
The first step is to identify how much space you have and whether it is big enough to fit a padel court.
How Big Should a Padel Court Be?
For example, in two padel courts, the court is 20 meters long and 10 meters broad. The singles are 6 meters wide and the same length.
The building of covered courts is typically 8 meters tall, with a maximum height of 8.90 meters at the structure's center point.
It is shaped like a dome or arch to maximize strength and power.
Minimum Height of a Padel Court Construction
The lob is possibly the most important element in padel tennis. Therefore having a high ceiling is key. No one wants to be penalized a point since their lob hits the ceiling.
Padel courts can be constructed outside without regard for ceiling height. Indoors, a minimum ceiling height of 7 meters is recommended, but 8 meters is much preferable.
More proficient players with increasing requirements will choose courts with higher ceilings as it develops.
How Much Space Will I Need to Build a Padel Court?
The typical courts are divided into singles and doubles. The following dimensions were set for safety reasons and are both varied for indoor use or outdoor use.
Court Length and Width – Doubles
A padel court must be 1121 meters long, plus an additional 0.5 meters on each side. This brings the total area required for a double court to 231 m2.
Court Length and Width – Singles
A single court must be at least 117 meters long, plus an extra 0.5 meters. Single courts are 6 meters wide and have a length of 20 meters.
---
The Padel Court Construction
If you aim to build a fun padel court that has a solid surface, the price depends on the material, method of construction, maintenance, or other areas.
It pays to familiarize yourself with what you need to build a padel court with a good quality playing field.
The Glass Sections
A padel court is often built with glass walls all around, each weighing over 100 kilograms, so you must properly install the panes to avoid accidents.
Because of the higher stresses, we suggest using a tempered glass of at least 10 mm for indoor playing fields and 12 mm for outdoor fields.
Glass sections are usually 3.20 x 2.40 m in size.
A-Frame Construction
A padel court's frame is often built of steel or aluminum.
To endure weather and temperature fluctuations, courts built for outdoor usage may have a somewhat thicker frame profile.
Before painting, the frame should be prepared and soldered. Supplier warranties vary, but in general, steel buildings are insured for 5 years and aluminum frameworks for 15 years.
Steel Mesh Sections
On the sidewalls, there are steel mesh pieces close to the glass panels. Ball contact and some players running into the mesh expose the mesh.
A genuine and long-lasting mesh is essential for maintaining game quality and decreasing injury risks.
Flooring and Surface
To achieve a very excellent sliding bounce of the tennis ball, the floor must match the parameters of hardness, speed, and roughness.
Although concrete floors may be coated with slick chemicals, artificial turf is preferable.
If the Padel Courts are to be used indoors, the flooring must be concrete and devoid of electrical, water, and gas tubes so that they may be anchored to the ground.
The Grass
Artificial grass is available in a variety of colors and styles for use on padel fields. The life expectancy of artificial grass differs, and the turf type influences the gameplay experience.
The artificial grass used by the World Padel Tour is made by Mondo. It's called Supercourt, and it's available in two colors: green and blue.
It is the top pick for padel, but it is perhaps more pricey due to its outstanding quality. It has a seven-year warranty.
Basic versions work great for a padel tennis court if you don't want to pay on the most costly synthetic turf.
The Sand
Putting them on a padel tennis court floor is quite prominent among players.
What Type of Sand Is Used on Padel Courts?
The silica sand blends in considerably better with the nanofibrous grass and, over a short period of time, produces an ideal playing surface.
Monofilament is typically more expensive and lasts longer. To create an excellent playing surface, silica sand takes considerably longer to develop into fibers.
Given the lack of upkeep on recreation areas, it is less susceptible to hardening. These treatments, though, require continuous brushing.
How Much Sand?
The textured design completely surrounds the silica sand as a stabilizer material and guarantees that the capacity remains consistent.
With this approach, the suggested silica sand filling is simply around. 7-8 kg/m2. The quantity of silica sand in standard fibrillated and monofilament solutions are 15 kg/m2.
Lighting
In a padel club, proper lighting is critical for a positive game experience.
The lighting should not distract the players, and it should be uniformly spread over the court.
You may also play in any outdoor location with the correct illumination at any time of day.
Budget and quality criteria are critical when selecting a padel club lighting system. Lighting must fulfill greater criteria if you want to broadcast television.
Your decision will impact your padel club's game experience and profitability. Take your time to consider several choices.
Ball Stop Nets
When playing padel, a net is a simple solution to decrease the possibility of padel balls reaching the court.
If you have numerous courts nearby, these nets capture balls on their route to another court.
Ball stop nets are equally useful outside since they may keep them from being misplaced.
---
How to Install a Padel Court?
To attain the finest results, padel court installation demands skill and understanding.
Putting up the building, erecting glass panels, pouring sand, and laying artificial turf are all part of this process.
Correctly installing artificial turf is critical to a successful outcome and must always be done by specialists.
Because lighting is frequently included in installations, make sure to arrange the required electrical outputs and sockets before installation.
This video illustrates how Mondo, the largest synthetic turf maker, installs artificial grass: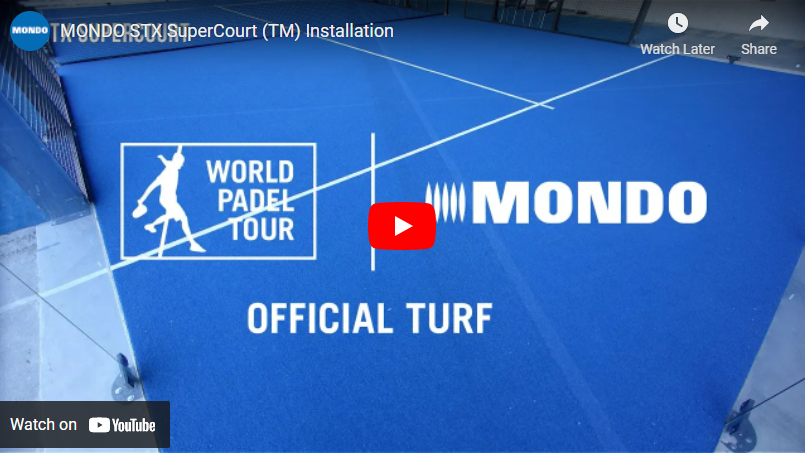 What Type of Maintenance Will My Padel Court Require?
Padel fields require periodic upkeep. A well-kept padel court enhances both the playing surface and the court's wear resistance.
Maintenance charges are based on the sort of court you have. Cleaning glass walls once a month and sweeping artificial grass once a week is a good rule of thumb.
This is less common with some types of artificial turf. The glass walls should be examined once a month, and you should maintain the artificial turf once a year.
What Do I Do With My Outdoor Padel Court During Winter Months?
During the winter months and wet summer days, a padel club with outdoor fields may expect decreased earnings.
Padel can and is played during the winter. Padel may be played outside in the winter if the court is dry.
In the winter, many bigger cities have indoor padel fields that are always crowded.
For a good grip on chilly court surfaces, ensure you've dressed appropriately and using modern padel shoes.
---
Frequently Asked Questions About Building Padel Courts
For questions related to this renowned social game, you may look at these FAQs below.
How Much Space Do You Need for a Padel Court?
A padel court must be at least 20 meters long and 10 meters broad, according to the International Padel Federation (FIP).

The space required for a padel court is roughly two times that of a standard tennis court.
How Do You Set up a Padel Court?
A padel tennis court is often built with glass walls all around, each weighing over 100 kilograms. Therefore, you must properly install the panels to avoid accidents.

Because of the high pressure, we suggest using a tempered glass of at least 10 mm for indoor courts and 12 mm for the outdoors.
What Is the Cost of a Padel Court?
Depending on the construction team, an indoor padel court building price without groundwork costs between 15,000 and 25,000 euros or roughly costs 15,000 to 26,100 USD.

The structure costs of the panorama sports center are somewhat more of a higher price, but they are just decorative and are not required.
How Long Does It Take To Build a Padel Court?
Depending on the padel field and local conditions, it would require 3-5 days to create a padel tennis court.

Another important thing is that all construction work for the padel field must be performed on-site before designers arrive to install the padel fields immediately.
---
Final Thoughts
Playing the sport with your tennis padel rackets is truly a fun experience and eases away from the stress on your body. That's why there's a light feeling when on the playing surface.
Always consider, before plotting the construction project of the playing field, the distance of the play area, among other things. The floor of the building must be of superior quality.
If you want to learn how to build a padel court, learn the basics of the playing area first.
---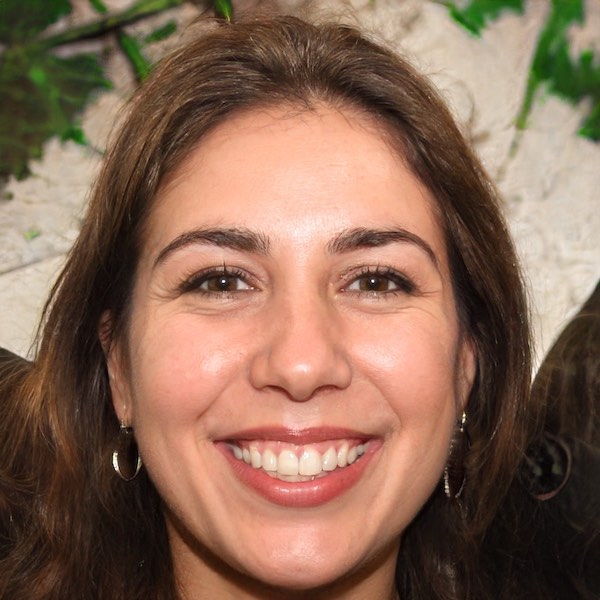 Isabella Torres is originally from Madrid, Spain, and has been playing Padel as a semi-professional for the past five years. After completing her education as a journalist, she discovered her true passion in life was writing about Padel.
She loves staying up late watching intense rallies on YouTube, and is excited to share her knowledge about the sport with SimplePadel's readers.