A few weeks ago, Playtomic and Deloitte (Monitor Deloitte) released a massive 115 pages report labelled Global Padel Report. The report, focuses on the growth of the sport from both a leisure and professional perspective and shows a lot of interesting points.
In the introduction of the report, Martita Ortega and Fernando "Bela" Balasteguin speaks about how they got started with playing padel. Even though the report is labelled as global, the US is hardly mentioned, probably because of its relative growth to pickleball in the US.
In this article, we'll give you the most important highlights from the report.
---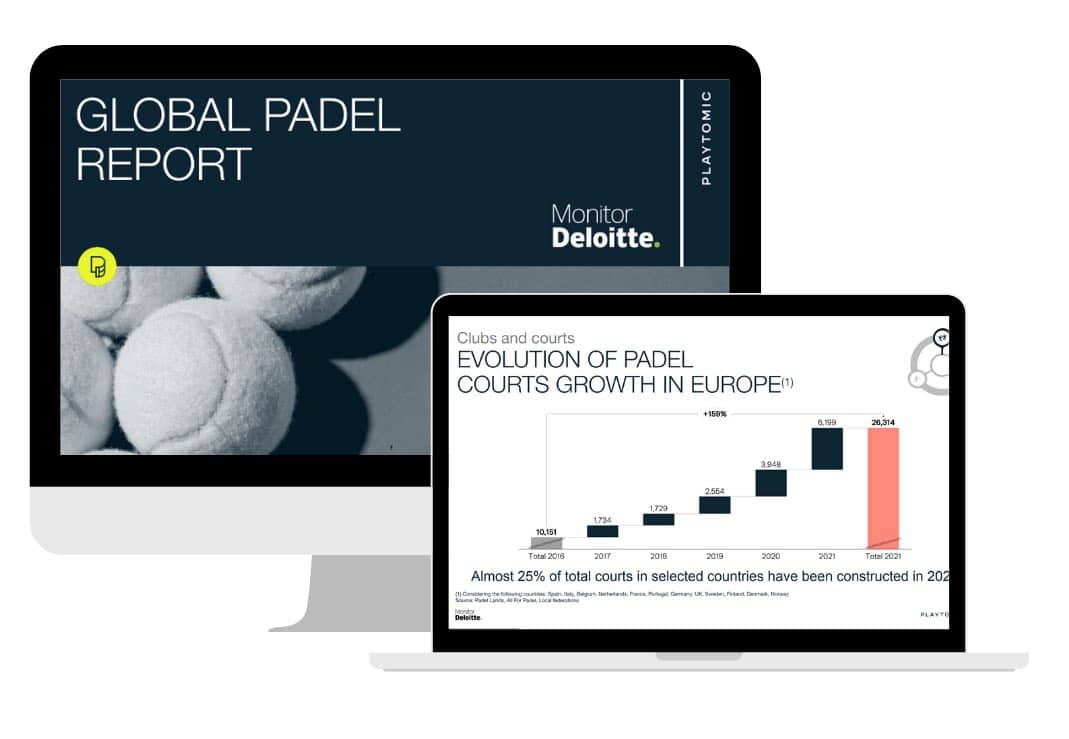 ---
Padel in Numbers
51 National Federations in FIP
+18 Million Active Players
300,000 Federated Players
There is a mention in the report that Padel (as per International Federation of Padel (FIP)) is available in Los Angeles, Chicago, Miami, Florida, New York, Texas.
---
Evolution of Padel in the US according to Google search volumes
In page 13 of the report, Playtomic and Deloitte talks about the growth of Padel in Google searches. They state that the source is "Google Search Console for the key word "padel" and "tennis" on 2021″, which obviously has a lot of faults in it.
First, the source of this data is Google Trends, it's a free product from Google that shows the relative growth of any given keyword, or two keywords/phrases in relation to each other.
We thought it was interesting to break this out with US data, and instead of comparing with "tennis", compare it with "pickleball", arguably the biggest threat to padel growth in the US.
Google searches for "Padel" in the US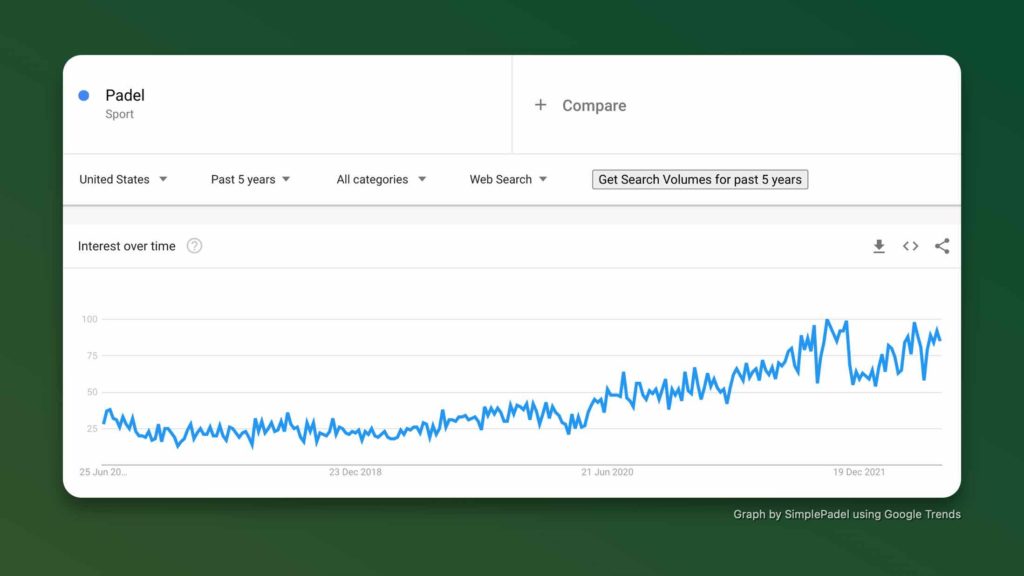 Google searches for "Padel" in comparison to "Pickleball" in the US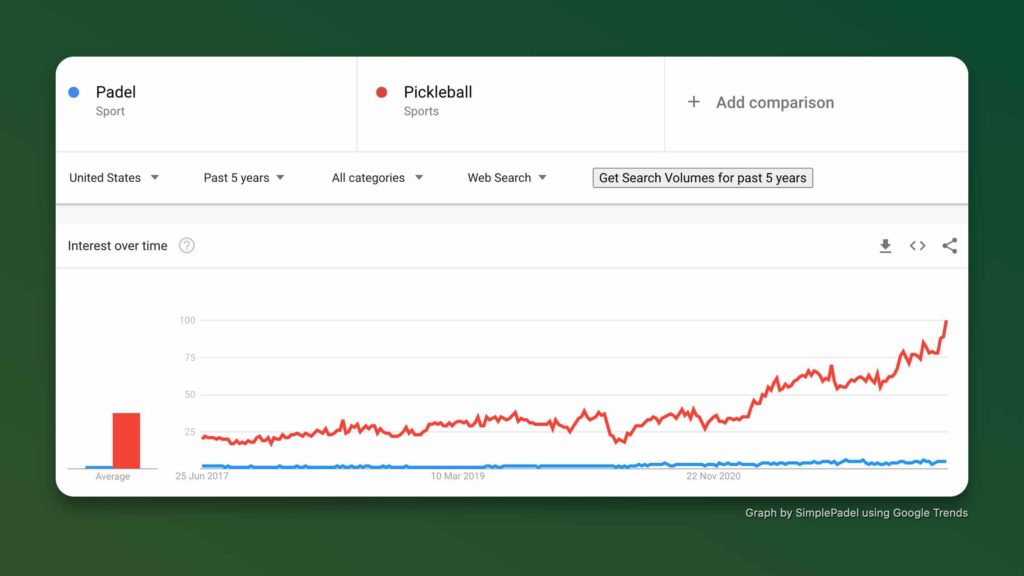 Padel as a Social Sport
There is exponential growth in the number of courts and clubs being built (CAGR +22% 2016-2021), with more investors and court builders entering the market for every year that passes.
There's been a total investment of €279M made into padel courts constructions across Europe in the last 2 years.
This is especially true in the US as we've seen with investors coming onboard to open courts across the country (New York being the latest example).
Clubs play a broad social interaction role as they organize events, classes, tournaments, and many of them have a restauration service. 57% of Playtomic players "have a drink after playing".
---
Total Construction Cost of Padel Court
I found that the costs listed to build a padel court was quite interesting. Obviously, this is more from an investor perspective.
What stood out here is the recurring costs with floor replacement and general maintenance costs.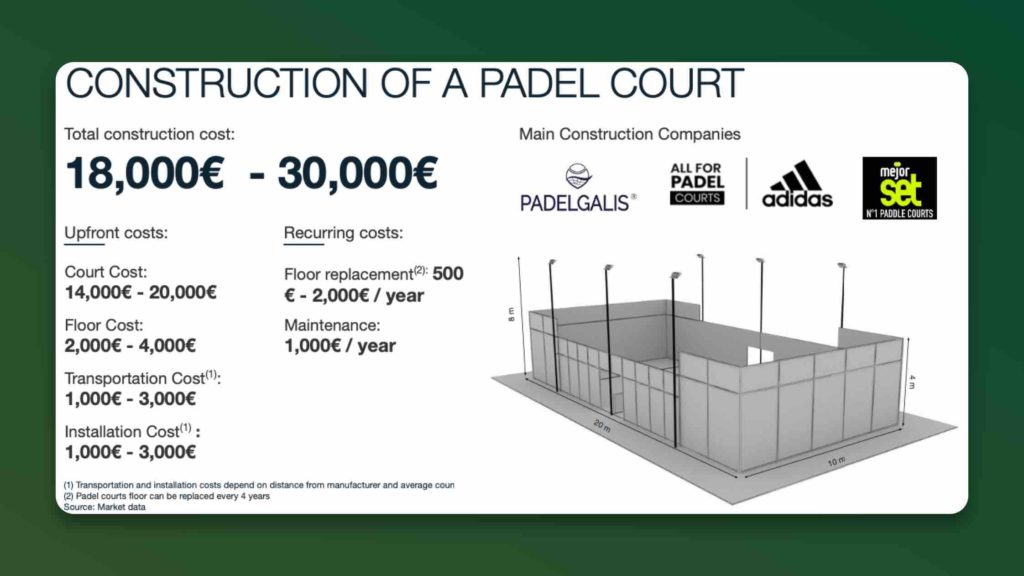 Generally, the findings in the report is quite aligned with what we listed in our guide on How to build a Padel Court?
---
Growth of Padel vs. Tennis
---
In Conclusion
While the report set out to focus on the global market, it is very much a European focused one. There's a complete lack of key statistics from the Americas which is quite odd considering statistics such as 70% of the top 10 most followed male WPT players across social media is from Argentina.
In the US, Padel is facing tough competition from Pickleball in terms of growth and investments.
Albeit, with more courts, clubs, and social meeting points involving Padel is starting to appear; from New York to California – it's tough to argue that Padel will see anything but growth in the US.
---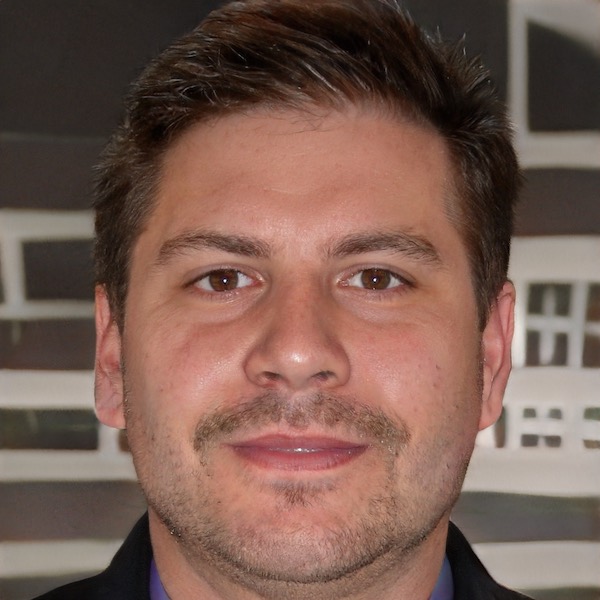 Lucas Sánchez is the founder of SimplePadel. Born and raised in Spain, Lucas has been living in the US and UK for the last 20 years and currently calls Miami his home. While he's never played professionally, the dream is still alive.
Lucas loves nothing more than playing (and talking) about padel, and he considers himself lucky to have a wife and family that share his love for the game.