In padel tennis, exceptional footwork is the key to unlocking your full potential and beating your opponents on the court.
Mastering the art of great movement on the padel court not only allows you to dominate games but also enhances your shot accuracy, whether you're attacking or defending.
For beginners and those new to racket sports, honing your footwork skills is a must to gain an edge over your competitors and excel to the next level. Great footwork goes hand in hand with great positioning on the court.
By focusing on improving lower body coordination, agility, and dexterity, you'll be able to execute powerful shots with less effort.
Dive into our comprehensive guide on padel footwork to elevate your game and become a better player on the court!
---
What does Padel's footwork look like?
Let us begin with the "split step". This is something you should do at all times. You should always stand on your toes to be able to anticipate the next shot of your opponents. Reading the game play is crucial to owning games.
The split-step is a small, quick hop executed by the player just before their opponent hits the ball.
This movement helps to prepare the player's body for a quick and explosive reaction to the incoming shot, allowing them to move swiftly in any direction required.
It is an essential part of padel footwork, enabling players to improve their court coverage and responsiveness during a match.
Your calves will be tight, allowing you to move your feet faster. It would be best to jump slightly whenever your opponent hits the ball.
Reading the ball's direction can be difficult, so we advise you to focus on the small jump and your movement after you know where the ball is coming.
Ensure your ankles are warmed up and ready for twists and turns on the court. This includes standing on one leg and circling your foot in both directions.
Avoid putting your heels on the ground or putting your body weight on them; this will slow you down. Placing more weight forward on your foot and almost rock forward is preferable, it's all about being ready.
Don't forget the basics of holding your racket high in front of your head. This will increase your reaction time to anticipate the next shot.
Focus on taking more steps when moving forward to the ball to get your footwork and agility on point. This fundamental skill solidifies both your power on offense and defense.
Players on the pro-tours can read the ball and adjust their movement with just one step. This is a typical beginner error and quite easy to train.
The importance of steps in Padel
When playing padel, you should take as many steps as possible to become used to taking fewer steps later. Start modestly and expand from there.
Like other racket sports, it is essential to have a solid base when making contact with the ball. It would be best to have solid footwork and many steps to get your feet into a good position.
Each step a player takes on the padel court contributes to their overall performance, making it essential to focus on different footwork techniques such as the split-step, side-to-side shuffle, crossover step, and quick adjustment steps.
By refining these movements, players can cover the court more effectively, reach the ball in optimal positions, and reduce the risk of injury.
Great footwork also allows players to efficiently transition between offensive and defensive plays and help them owning the net position to win more points.
The better your footwork and agility, the better you can move your feet quickly in different directions.
---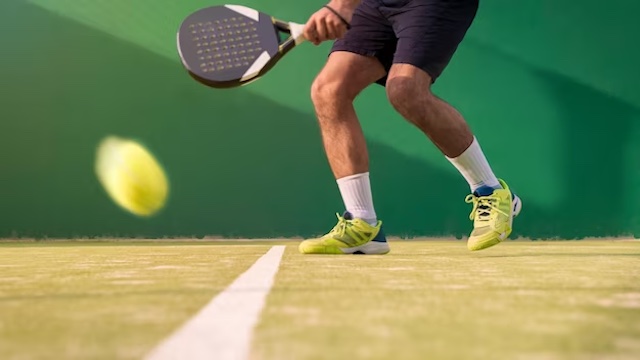 Padel vs. Competitive tennis: What's the difference in footwork?
Tennis players with experience frequently transition to playing padel because they believe their footwork will be the same. Yet, this is untrue.
Padel requires less reaction time compared to tennis. If you position yourself too early, you'll likely need to hit the ball from behind you.
While footwork is essential in both padel and tennis, there are some key differences in the footwork techniques and requirements between the two sports due to variations in court size, playing surface, and game dynamics.
Court Size and Playing Surface: Padel courts are smaller than tennis courts, which means that padel players need to be more agile and have quicker reactions in order to cover the playing area effectively.

The walls surrounding a padel court also introduce unique movement patterns and additional footwork strategies when compared to tennis.
Game Dynamics: Padel points tend to involve more frequent exchanges at a closer range, often focusing on volleys and quick reflexes. This requires padel players to have faster footwork and better anticipation skills, as well as the ability to change direction rapidly.

In contrast, tennis footwork involves more baseline rallies and longer strokes, demanding greater lateral movement and endurance.
Split-Step Timing: While both sports employ the split-step technique to prepare for incoming shots, the timing may vary slightly.

In padel, the split-step is often executed slightly later than in tennis, due to the quicker and more unpredictable nature of the ball's trajectory, especially when it bounces off the walls.
Positioning: In padel, players typically position themselves closer to the net, requiring shorter and more precise steps to maintain balance and control during volleys and smashes.

Tennis players, on the other hand, often need to cover a larger area of the court, necessitating longer strides and more powerful footwork.
---
How does good footwork affect your play in Padel?
Good footwork and positioning are key to success in padel. Being able to move quickly and early is the difference between defending a shot and playing an offensive one.
Great footwork is crucial in executing precise and powerful shots, as it ensures optimal body positioning and weight distribution during the stroke.
By consistently reaching the ball in a controlled manner, you can generate more pace, spin, and accuracy, making it harder for your opponents to anticipate and counter your moves.
Additionally, proper footwork reduces the risk of injuries, as it promotes better balance and less strain on your joints and muscles.
The effectiveness of good footwork and positioning
To improve your game, make sure your focus is on getting into the right position as fast as possible rather than going all out with powerful shots.
This way, you'll be successful and have more fun playing the game too as it's likely to lead to longer points and rallies.
---
Conclusion
In conclusion, one of the most crucial skills to acquire is padel positioning. You'll conserve energy and find playing your shots with appropriate positioning and footwork much simpler.
Learn to take your time, move backwards to read the ball's trajectory, and play with the back-to-front dynamics in particular.
While you should adhere to all these suggestions, the greatest advice is to keep playing and practise more.
The positioning will come naturally to you as you play more. After finally learning the fundamentals of padel footwork and positioning, exercise to develop your agility and get ready to light up the court!
---
Frequently Asked Questions about footwork in Padel
What is the importance of footwork in padel?
Footwork is crucial in padel tennis because it enables players to move efficiently around the court, reach the ball in optimal position, and execute shots with accuracy and power. Good footwork helps maintain balance, enhances reaction time, and reduces the risk of injury.
What are the basic footwork techniques every padel player should know?
Some essential footwork techniques in padel tennis include the split-step, side-to-side shuffle, crossover step, and quick steps for adjusting position. Mastering these movements helps players cover the court effectively and respond quickly to opponents' shots.
What are some common footwork mistakes that beginners make?
Beginners often make mistakes like taking too many large steps, not using the split-step, moving inefficiently across the court, and having poor balance while executing shots.
How does proper footwork contribute to better shot-making and positioning?
Proper footwork allows players to reach the ball in a balanced and controlled manner, enabling them to execute shots with better precision, power, and consistency. Good footwork also helps players anticipate opponents' moves and position themselves effectively for both offensive and defensive plays.
What are some effective drills to practice and enhance my footwork?
To improve footwork, consider practicing exercises like ladder drills, cone drills, shadow play, and on-court movement drills. These activities help develop agility, speed, and coordination, which are vital for efficient footwork in padel.
How does footwork differ between padel and traditional tennis?
While both padel and traditional tennis require good footwork, there are some differences due to court size, playing surface, and the presence of walls in padel. Padel players need to be more agile and adapt their footwork for quicker reactions, as well as using the walls to their advantage during play.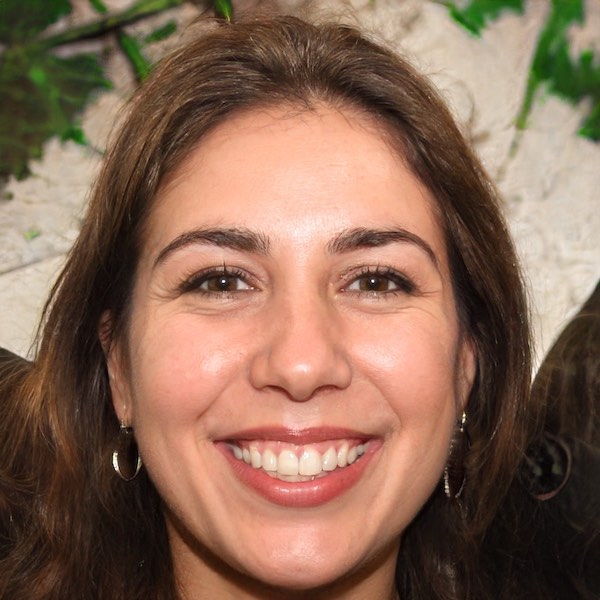 Isabella Torres is originally from Madrid, Spain, and has been playing Padel as a semi-professional for the past five years. After completing her education as a journalist, she discovered her true passion in life was writing about Padel.
She loves staying up late watching intense rallies on YouTube, and is excited to share her knowledge about the sport with SimplePadel's readers.