Padel has come to the US like a thunderstorm, giving real competition to the historically more popular pickleball. Coast-to-coast, Padel has become popular in places like Miami, California, North Carolina, Pennsylvania, and New York, but there's also a plethora of padel courts available across Texas.
As of late 2022, there's currently a total of 7 USPA registered Padel clubs in Texas hosting a total of 18 courts in the state.
So, whether you're a beginner or an experienced player, read on to find out where you should go to enjoy a great game of Padel in Texas.
---
The Houstonian Hotel
The Houstonian hosts two outdoor padel courts and twice as many tennis courts. They pride themselves on becoming a 'home away from home' for their members. Where families grow and make memories at our pools, restaurants, tennis courts, and under our iconic oak tree.
They offer state-of-the-art equipment and facilities combined with certified, experienced, vetted instructors, trainers, and coaches. This creates a fitness experience unlike any other in Houston.
The Houstonian Campus has elite Pilates, cycle, yoga, HIIT training, swimming, personal training and youth programming. The Houstonian Club sets the standards by which other health & fitness clubs measure themselves.
Make no mistake, this is a very luxurious experience. It definitely is more than a padel club or some padel courts, but if you're looking for the crème de la crème of padel facilities, The Houstonian is definitely worth a visit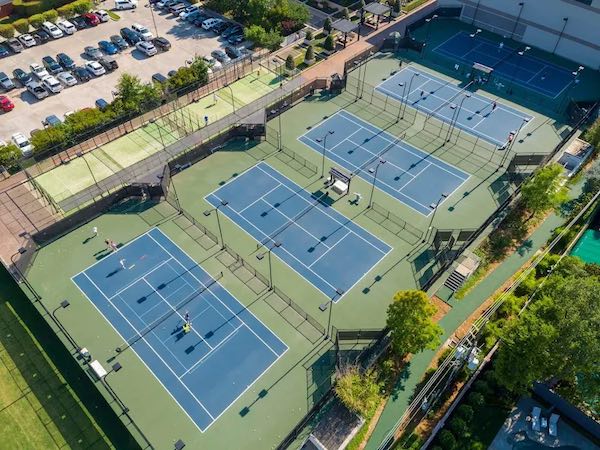 ---
The Grand Sports Club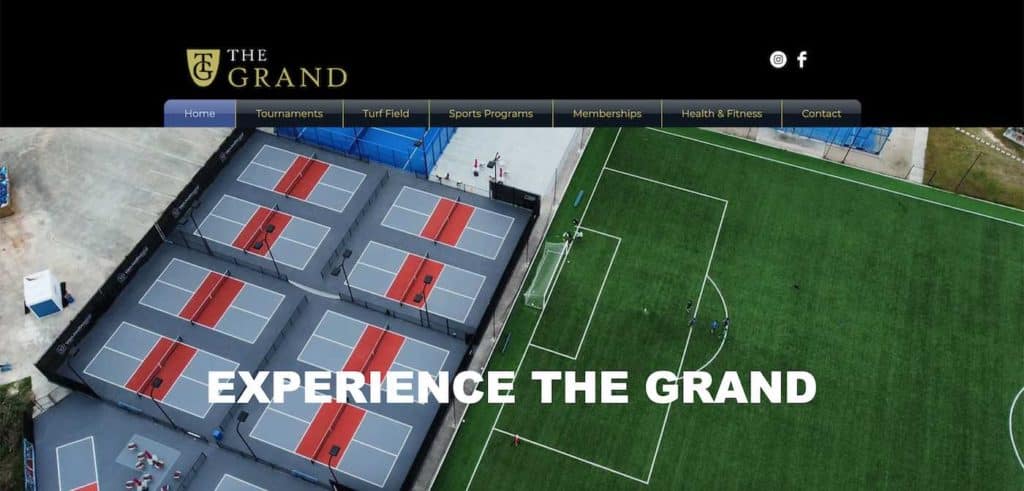 The Grand SC's padel club is led by Padel Director Paloma Cortina. She's been a top 5 ranked (and even #1 ranked!) player in the country for the last few years.
She's got 13 years of experience working with juniors in Padel. She is an expert at analyzing matches and knowing how to change strategies depending who is on the other side of the court. She's currently coaching multiple junior players on the US team.
The Grand Sports Club offers 5 double courts, private lessons and a Padel Academy where beginners can come and learn the game of padel with one of their instructors. The academy is designed to teach the basics and fundamentals of padel.
The also offer a membership as well as monthly memberships, this is the outline of the Grand SC's membership:
Access to Entire Facility; Locker Rooms, Fitness Center, Group Fitness Classes, Bootcamps, Adult Social Club Activities, Padel Courts, Indoor Lap Swimming
Discount of Programs!
---
Monthly Memberships
Monthly memberships are the most popular way to experience The Grand. These recurring month-to-month memberships offer club access for members of all ages and stages.
Single Membership
For individuals 18 and older $75 per month
Couple Membership
For two adults living in the same household. $135 per month
Family Membership
For up to two adults and their dependents 22 and under living in the same household. $195 per month
---
Padel Lesson Prices at The Grand Sports Club in Texas
| Type | Partner |
| --- | --- |
| 1 player | $50 |
| 2 players | $35 each |
| 3 players | $25 each |
| 4 players | $20 each |
Padel Lesson Prices at The Grand Sports Club in Texas. Non Member Prices Available Upon Request.
---
T Bar M Racquet Club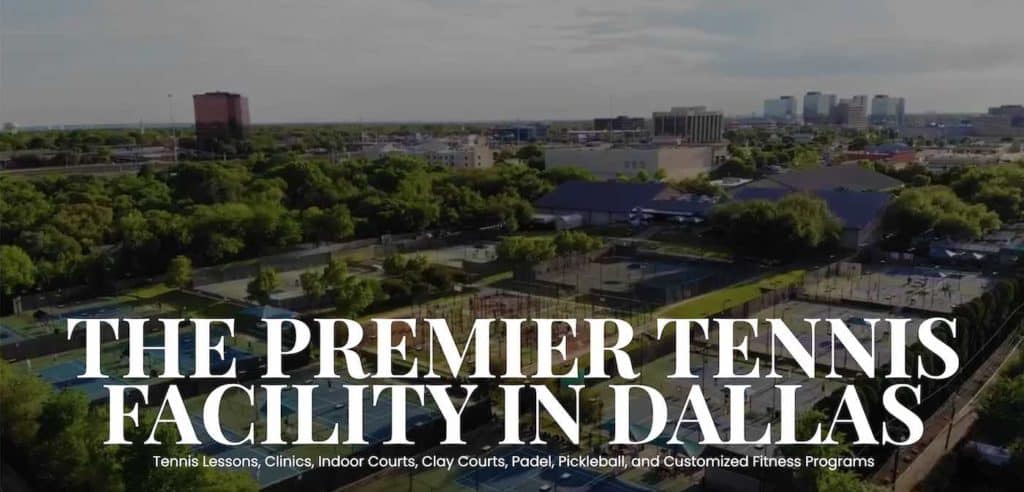 The T Bar M Racquet Club or "T Barm Tennis" is the premier tennis facility in Dallas. It offers Tennis Lessons, Clinics, Indoor Courts, Clay Courts, Padel, Pickleball, and Customized Fitness Programs.
They currently have 3 double padel courts available and their padel center is led by padel pro Nico Agritelley.
The entire club offers a membership, price is unfortunately unknown (and it seems there's a waitlist) but this is what they have to say about the membership:
Whether you come for the social challenge of athletic activity or the simple pleasures of lounging with family, friends, or business associates, your time spent at T Bar M Racquet Club will be marked by quality.
Once you become a member at T Bar M, you will be guided through our Jump Start Program to evaluate your fitness level, tennis ability, and wellness level. When you have completed the Jump Start Program, you'll be oriented with the facilities and placed with the proper professional to achieve your goals.
TBarM offers Leagues, Clinics, Private Lessons, and Social Match Play for every tennis player level. Whether you are here for recreational play, competitive play, or to relax, TBarM will meet your needs. Conveniently located on 13 acres in North Dallas, our facility includes a vast array of opportunities for everyone.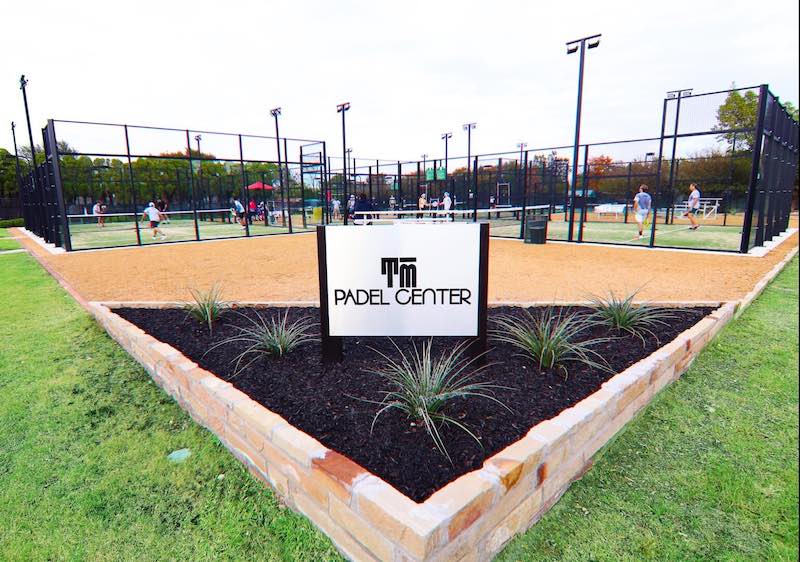 ---
iPadel Houston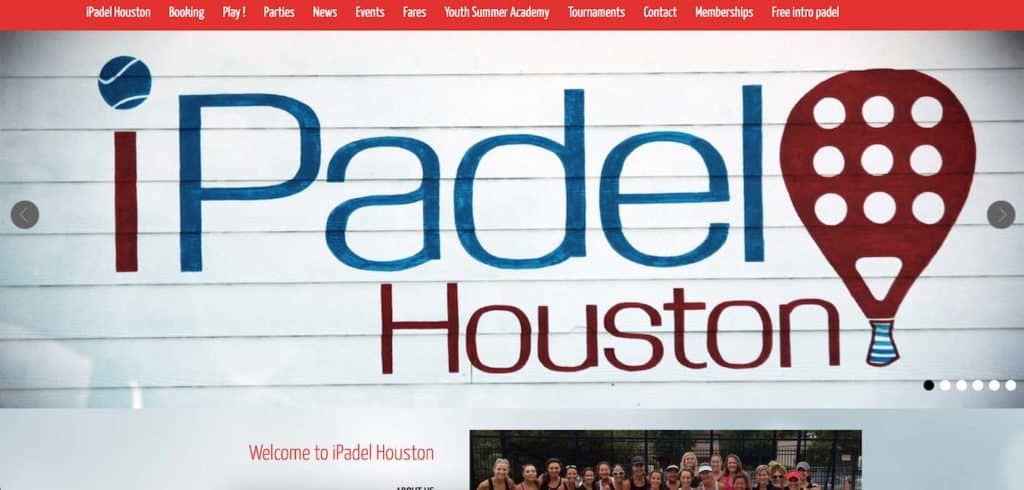 iPadel Houston is a great place for padel players of all ages and skill levels. Whether you're a beginner or an experienced player, iPadel has something for everyone.
They provide on-site trainings as well as events and tournaments. Their facility consists of 2 outdoor courts with the latest in court technology. They're currently awaiting permit to build 2 more courts in 2023.
Belen Salcedo is the founder of iPadel Houston. She is originally from Spain. She is currently the number one player in the US since 2016. She moved here from Spain in 2013 to pursue her dream to promote her favorite sport.
In 2014, she married Mike May who is the President of The United States Padel Association (USPA) in which she is a volunteer doing marketing and social media for the USPA.
The two of them have been promoting padel together in the US and decided to further grow the sport by opening a padel facility available to the general public.
iPadel Houston timelapse build by USA Padel Center
---
Court prices:
| Rental Court | Prices | Rental Padel Racquets* |
| --- | --- | --- |
| 60 minutes | $40 | $5 per person |
| 90 minutes | $60 | $5 per person |
Court rental prices at iPadel Houston.
---
Membership prices:
| Membership type | Monthly Contract | 1 Year Contract | Savings |
| --- | --- | --- | --- |
| Individual | $85 | $960 | $60 |
| Couple (2 people) | $125 | $1440 | $60 |
| Family (3 people) | $155 | $1800 | $60 |
| Family + 1 (4 people) | $165 | $1860 | $120 |
Overview of Membership types and prices at iPadel Houston.
---
Traditions Club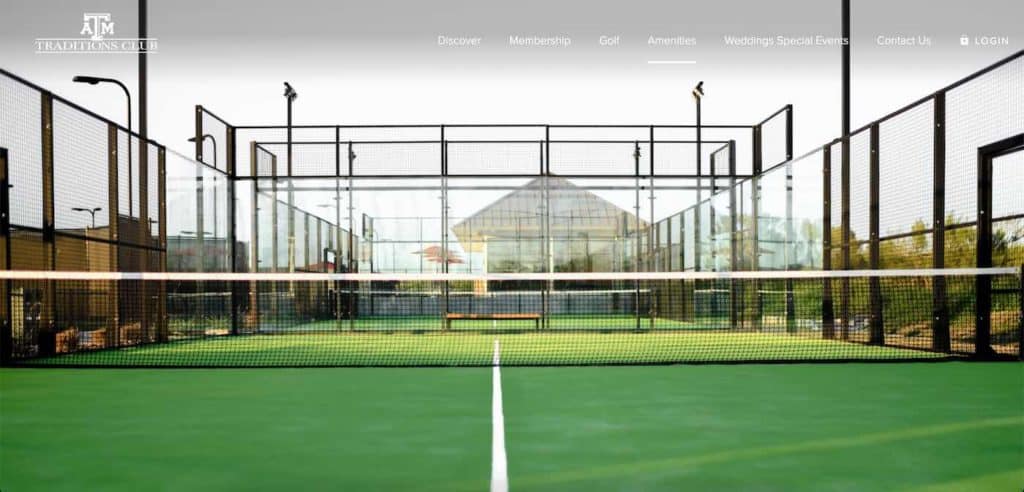 The Traditions Club is primarily a private country club that offers exceptional amenities such a golf court (Jack Nicklaus 18 hole Championship Golf Course), pools & SPA, and of course tennis and padel tennis courts.
They have 5 outdoor clay courts and 2 padel courts, plus a full service Tennis Club with racquets and balls for rent. With programs for beginners to advanced players, you can choose from group clinics, private lessons and round robins.
They also host year-round tournaments and special events held throughout the year.
Two different types of memberships:
Full Membership:
Full use of the Jack Nicklaus 18 hole Championship Golf Course, Tennis, and all Club Facilities
20% discount on golf shop merchandise
Unaccompanied guest privileges (subject to Club Rules and Regulations)
Discounts on overnight accommodations in Traditions Cottages and Casitas
Access to all Club sponsored events
Ability to host private business and personal events at the Club
Access to the Century Room, Sul Ross Dining Room, 12th Man Bar & Grille, 1876 Wine Cellar and Event Lawn (no room fee for members)
Reciprocal privileges with certain other Jack Nicklaus Design courses with discounted fees
Court Time and Tee time reservations with 14-day advance privileges
Complimentary golf and tennis practice balls
Social and Tennis Membership:
Full use of all non-golf and Tennis Facilities at the Club (Pool is included)
Social members must be accompanied by a Golf member in the Men's Locker Room Grille
All non-golf social and Tennis functions
Ability to host private business and personal events at the Club
Access to the Century Room, Sul Ross Dining Room, 12th Man Bar & Grille, 1876 Wine Cellar and Event Lawn (no room fee for members)
20% discount on golf shop merchandise
Discounts on overnight accommodations in Traditions Cottages and Casitas
Complimentary tennis practice balls
---
Lake Travis Padel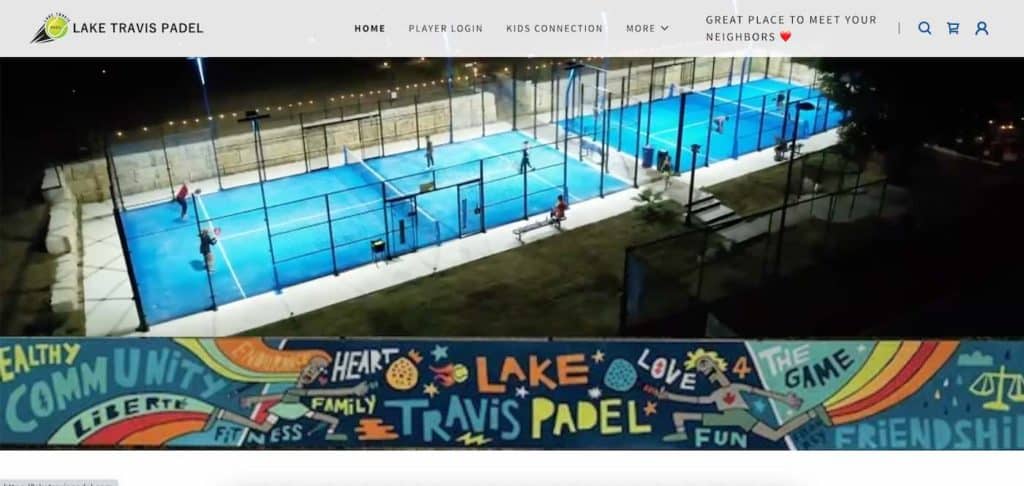 Lake Travis Padel is a family owned private Padel Ranch that is a part of a 15 acres site whose mission is to foster a sense of fellowship through fitness, health and happiness.
All courts are open to all in the community but capped in order to maintain that sense of family and assure maximum enjoyment without over crowding.
There are no membership costs. Interested players wanting to enjoy fun and fitness of the courts must apply and agree to the terms and conditions. They even offer a special club called Kids Connection as part of their Padel Development Program. A part from this, amnesties include:
Private gate coded access to new dark sky lighted tennis and padel courts
Equipment, ball machine, tournaments and special events
Fun play (come and drop in) on Saturday mornings to meet other players and socialize
Access to USPTA certified trained pro for lessons and drills
The Padel Ranch is truly a unique environment. It has a wonderful sense of community and camaraderie that comes with a private club, but without the memberships fees or other obligations.
Instead, they invite all to come out and enjoy the fun, fitness and fellowship of Lake Travis Padel!
Helps Grow Padel Tennis in the USA and Canada
Lake Travis Padel is committed to growing the sport of padel not only in our local community but throughout Austin and Texas.
Our dream is to be able to compete with other clubs as they start to build and facilitate padel as part of their racket facilities.
---
The Woodlands Padel
Facts
Number of courts: 2 (doubles), according to Playtomic
Address: 510 Hassler Rd, Spring, TX 77389
Phone: (940) 435-1790 or (832) 585-3566
Email: N/A
Facebook: N/A
Website: N/A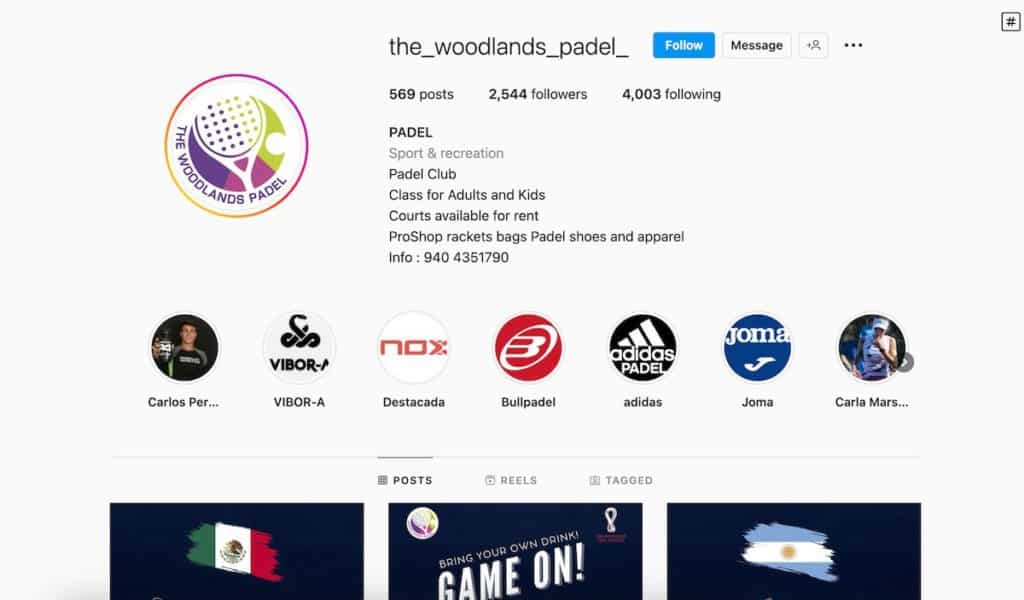 The Woodlands Padel is a padel club with 2 outdoor padel courts. They offer a lot of monthly padel events such as tournaments ranging from beginners to advanced players.
They also have private lessons with certified coaches and special group rates. The Woodlands Padel also has an amazing environment for a great experience in the outdoors.
Other amenities include playing fields, basketball courts and walking trails for those who don't want to play padel but still enjoy the club.
---
Conclusion
Padel continues to grow across North America, and Texas is no exception. There are currently 7 USPA-registered padel clubs across the state with a combined 18 double courts.
Most are offerred through a "country club membership"-type of setup, but there are also others such as iPadel Houston that are completely open to the public.
Most padel clubs have at least one club pro with whom you can book individual trainings and drills to become better at the game.
Whatever you're looking for in terms of padel clubs in Texas, there's surely going to be something that match your demand!
---
FAQ – Playing Padel in Texas
Where can you play padel in Texas?
There are several padel clubs in Texas that offer a variety of amenities and services. A few of these clubs include The Grand Sports Club, T Bar M Racquet Club, iPadel Houston, and Lake Travis Padel.
What is the price range for playing padel in Texas?
The price for playing padel in Texas ranges from $40 per hour (court rental) to $50 an hour for a private lesson with the club's padel pro.
Is padel growing in the Texas?
Padel is definitely growing in popularity in Texas. 5 years ago there were only 2 courts available at one club, today there are 7 official USPA clubs that offer a total of 18 courts together.
How many padel courts are there in the Texas area?
As of November, 2022, there are a total of 18 padel courts currently available for booking in Texas.
---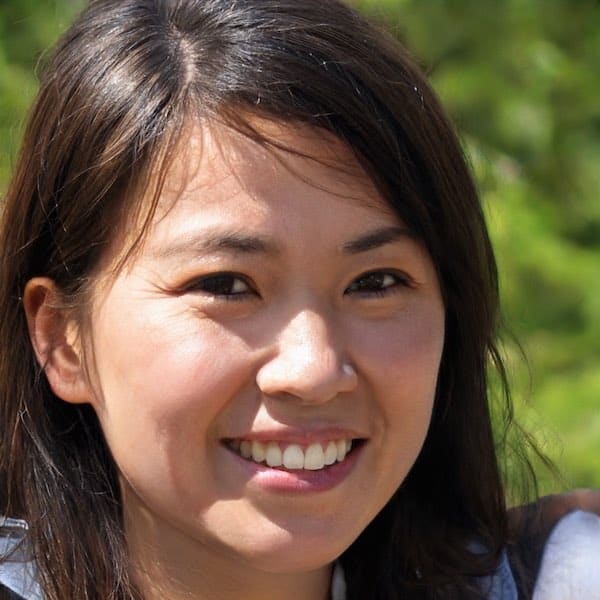 Patricia Nguyen is a former pickleball player who joined SimplePadel as a Content Writer in late 2022. She lives in Texas with her two dogs and is an avid fan of the sport. Her favorite player is Ale Galán, whom she believes to be the best defensive padel player that ever played the game.