The Adidas Metalbone 3.1, paraded by grey, red, and black colors, matches the offensive playing style that this padel racket favors.
It also has a top-heavy balance, which adds more power to every swing and shot.
Also, this Ale Galán model has a soft-performance EVA rubber, making it a flexible and durable padel racket.
Since it's designed to be used by advanced or expert padel players, this padel racket requires good technique and padel skills, making it an unfriendly racket for beginners.
Learn more and get the full specifications about the Adidas Metalbone 3.1 2022 in this review.
---
Main features of Adidas Metalbone 3.1 Padel Racket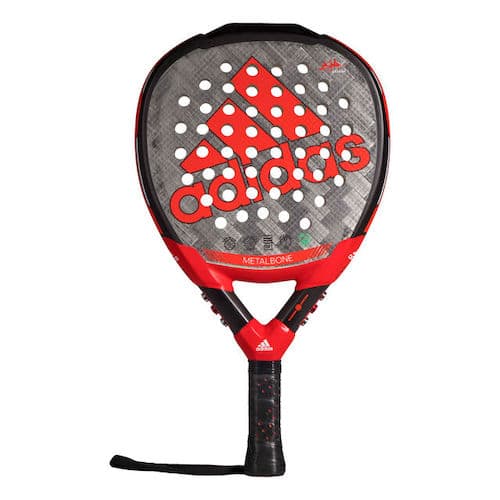 High balance and more power in an offensive game
Spin Blade Technology
New Octagonal Structure Technology
Diamond shape padel racket's heavier at the racket's head (sweet spot) for high balance and more power in an offensive game
High-core memory from soft-performance EVA foam for maximum power and ball speed
Spin Blade Technology gives a rough surface for a high-end padel racket, providing effortless spin and better control at the grip as you play offensively
Strategic hole placements at the hitting surface for an easy swing with efficient spin in every shot
New Octagonal Structure Technology makes the racket durable, rigid, and stable
Visible carbon finish and fiber for the frame to make it shock resistant and firm
---
Specification of Adidas Metalbone 3.1 2022
Here are the Adidas Metalbone 3.1 complete specifications:
Main specs:
Brand: Adidas
Player level: Advanced, Expert
Shape: Diamond
Weight: 345 grams – 360 grams
Balance: High, top-heavy
Frame: Carbon Fiber
Balance: 285mm
Beam: 38mm
Head Size: 485 cm²
Composition specs:
Core Composition: EVA Soft Performance
Frame Composition: Carbon Fiber Octagonal Structure Technology
Surface Composition: Carbon Aluminized Fiber
---
Our review of Adidas Metalbone 3.1 Padel Racket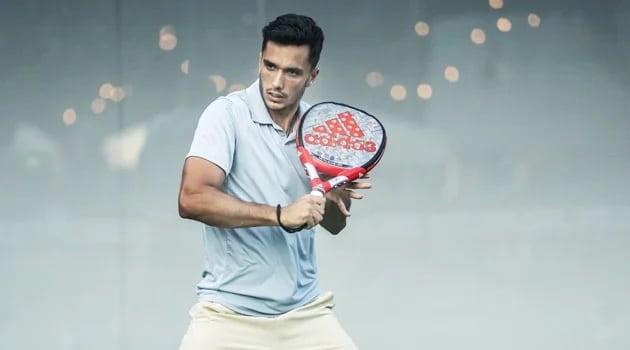 The Adidas padel rackets' complete collection includes a Metalbone range of HRD (Galán's World Padel Tour racket), CTRL 3.1, Master LTD 3.1, and the one we're reviewing, Metalbone 3.1.
This Adidas padel was created to cater to the likes of Ale Galán. Aside from the above-mentioned specs, what we love about the Metalbone 3.1 is the weight and balance system at the bridge.
With this, you can modify a racket using six screws, where you can reach a maximum weight of 12 grams.
This means being able to quickly change in-game tactics, favoring power, balance, and grip as necessary (e.g. more weight-less power, less weight, added power, etc.).
Besides that, the aesthetic level from the carbon finish, diamond shape, and three-way colors make this racket more appealing.
The player's signature (Galán) is added to the Adidas padel's charm, which provides a more personalized touch and premium feel.
Pros:
Options to modify weight & balance
Visual aesthetics
Carbon finish for rigidity & resistance
Cons:
Requires good padel racket technique
---
What level of player is the Adidas Metalbone 3.1 2022 best for?
The Adidas Metalbone 3.1 best suits advanced, expert padel players whose playing approach leans more into the offensive style.
Being an expert means you play professionally, compete in intense padel tournaments like Ale Galán, and can execute great padel racket techniques that can complement the features of this offensive weapon, such as:
Lightweight
High memory core
Carbon Frame & Surface
Octagonal Structure
Weight & Balance Feature
Spin Blade Technology
EVA Soft Performance
Is Adidas Metalbone best for attacking or defensive players?
The Adidas Metalbone 3.1 is not the best choice for players with defensive play. It suits offensive play styles more.
However, experts in the sport can still work with it as they wish, whether for a backspin, backhand, drop shot, lob, or a kicksmash.
---
In this review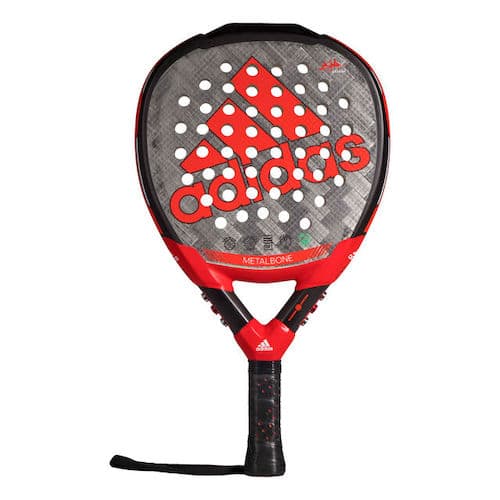 High balance and more power in an offensive game
Spin Blade Technology
New Octagonal Structure Technology
---
Conclusion
With all the facts laid out in this article about the Adidas Padel Metalbone 3.1, it's safe to say that it's a padel racket worth using, especially for advanced and expert offensive players, because of its:
Build (core, frame, and surface compositions)
Style (diamond-shaped, three-way colors)
Design (hole-placing, features, and technology)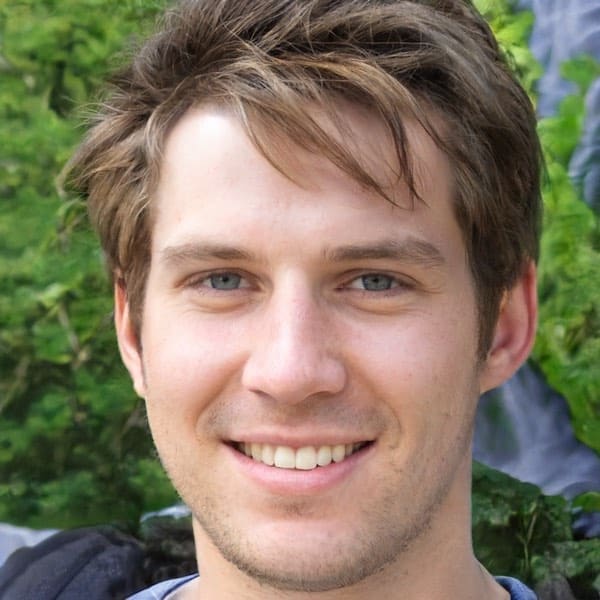 Kevin Anderson is a Content Writer for SimplePadel. He joined the company during summer 2022. For SimplePadel, he spealizes in testing rackets and writes a lot of our padel racket reviews.
Kevin loves to own the net position and considers himself an attacking-minded player. He often claims that he has the reach of a monkey – thanks to his 6'5″ stature. In his spare time, he enjoys cooking and following the USPA closely.