Starvie Metheora Warrior 2021 is a padel racket made for advanced players who want the "complete racket" with the best control and power.
This padel racket comes with the new Star Balance System that gives the perfect balance and stability for maximum playing performance.
StarVie's premium model comes with Matias "The Warrior" Diaz's signature and logo at the bottom of the racket.
Read on for a complete test and review!
---
Main features of Starvie Metheora Warrior 2021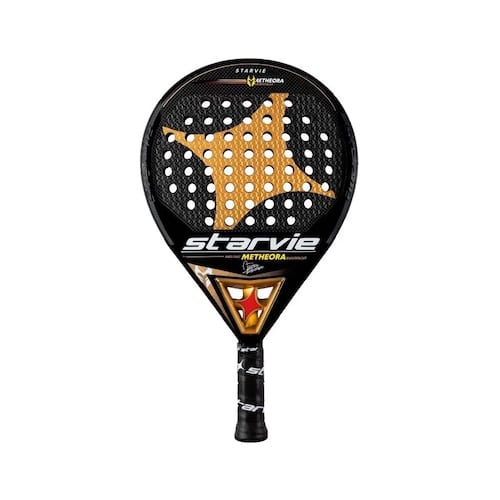 Attacking paddle racket
Fantastic control
Round shaped
Round shape with a center sweet spot for precise and controlled hits
Soft-density EVA Rubber reinforced by two layers of carbon gives a firm yet supple feel
StarVie's Full Plane Effect gives a rough surface to the racket for a greater spin and gripon the ball
Star Balance System provides the perfect balance into the padel racket's core
Two layers of carbon fiber on the surface provide durability against high-impact hits
Longer handle for better grip
Metallic paint on the racket heart gives a sophisticated and high-quality finish
---
Specification of Starvie Metheora Warrior 2021
Below are the specifications and all valuable data of the renewed design for Starvie Metheora Warrior 2021.
Main specs:
Brand: StarVie
Player level: Advanced
Shape: Round
Weight: 350 grams-380 grams
Balance: Medium to High
Frame: Carbon
Balance: 270 mm
Composition specs:
Core Composition: Soft EVA Rubber
Frame Composition: Carbon 3K
Surface Composition: Carbon Colors 3K + Carbon 3K
---
Our review of Starvie Metheora Warrior 2021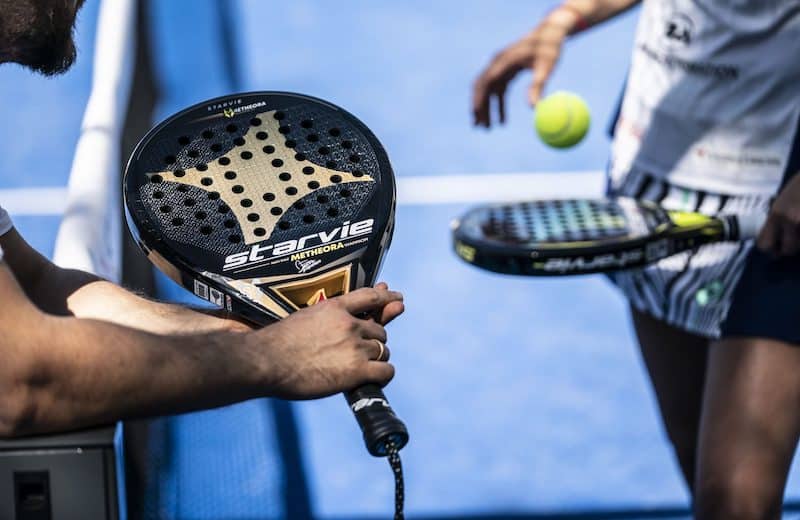 The StarVie Metheora Warrior 2021 is nothing short of POWERFUL.
This padel racket's high balance and soft rubber help minimize vibration for strong hits and smashes.
Though the StarVie Metheora Warrior is control-oriented, it's a solid racket that gives greater precision at every stroke.
This model has a rough surface due to the Full Plane Effect that StarVie works directly from the mold. It allows the padel racket to produce more spin on shots for greater precision.
One drawback with this StarVie Metheora padel racket is its stiff feel due to the two layers of carbon fiber. It can be difficult to use after some time.
Its round shape also has a smaller optimal point, which is more suitable for advanced-level players with good experience.
This padel racket contains quality materials and technologies that give optimal control and power.
Pros:
Made from quality materials
Perfect for advanced-level players
Incredible control
Attacking qualities
Cons:
Not comfortable
Requires advanced experience
The StarVie Metheora Warrior is arguably the best padel racket from StarVie's premium line, but it also has some downsides.
---
What level of player is the Starvie Metheora Warrior 2021 best for?
The Starvie Metheora Warrior is ideal for professional and experienced players who want a padel racket that gives maximum power on the court.
It's a tough racket that requires a sturdier hand, so it's best for players with good technique.
For players who want a control padel racket that can deliver powerful attacking shots, this model can work just as well.
It's an all-around racket for the true warrior.
Is Starvie Metheora Warrior 2021 best for attacking or defensive players?
The Starvie Metheora Warrior's superior specs can work for attacking and defensive plays.
Matias Diaz himself is an exceptional defensive player. This Star Vie Metheora Warrior is incredibly flexible, guaranteeing precise control in defensive shots.
Due to its sturdier build, it also allows for more aggressive counterattacks. However, it has a relatively smaller sweet spot, making it less forgiving for novice players.
It's designed with a higher balance that can also do well with delivering powerful attack shots.
While the Metheora Warrior 2021 is primarily control-oriented, it's a versatile racket that supports players at their best level.
---
In this review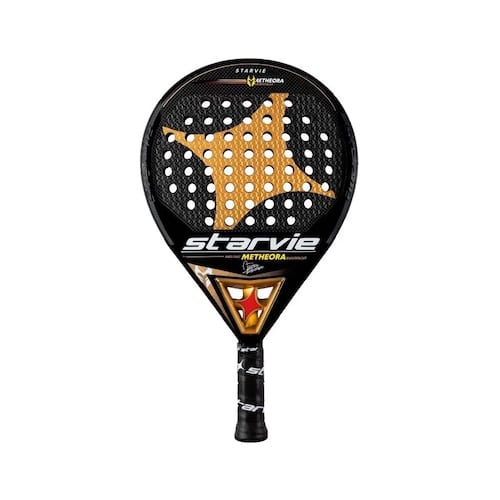 Attacking paddle racket
Fantastic control
Round shaped
---
Conclusion
The Star Vie Metheora Warrior 2021 is optimized for power and precision to guarantee the finest performance in any game.
Enhanced with StarVie's balance technology and full plane effect, this padel racket provides stability without sacrificing strength.
---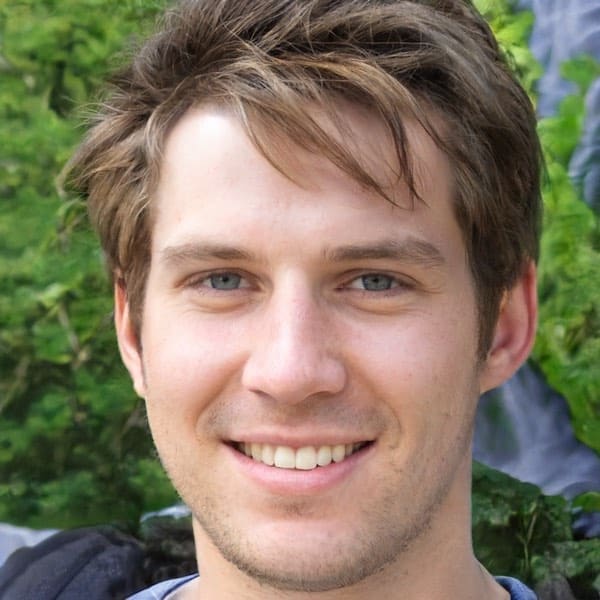 Kevin Anderson is a Content Writer for SimplePadel. He joined the company during summer 2022. For SimplePadel, he spealizes in testing rackets and writes a lot of our padel racket reviews.
Kevin loves to own the net position and considers himself an attacking-minded player. He often claims that he has the reach of a monkey – thanks to his 6'5″ stature. In his spare time, he enjoys cooking and following the USPA closely.